Against the Current, No. 111, July/August 2004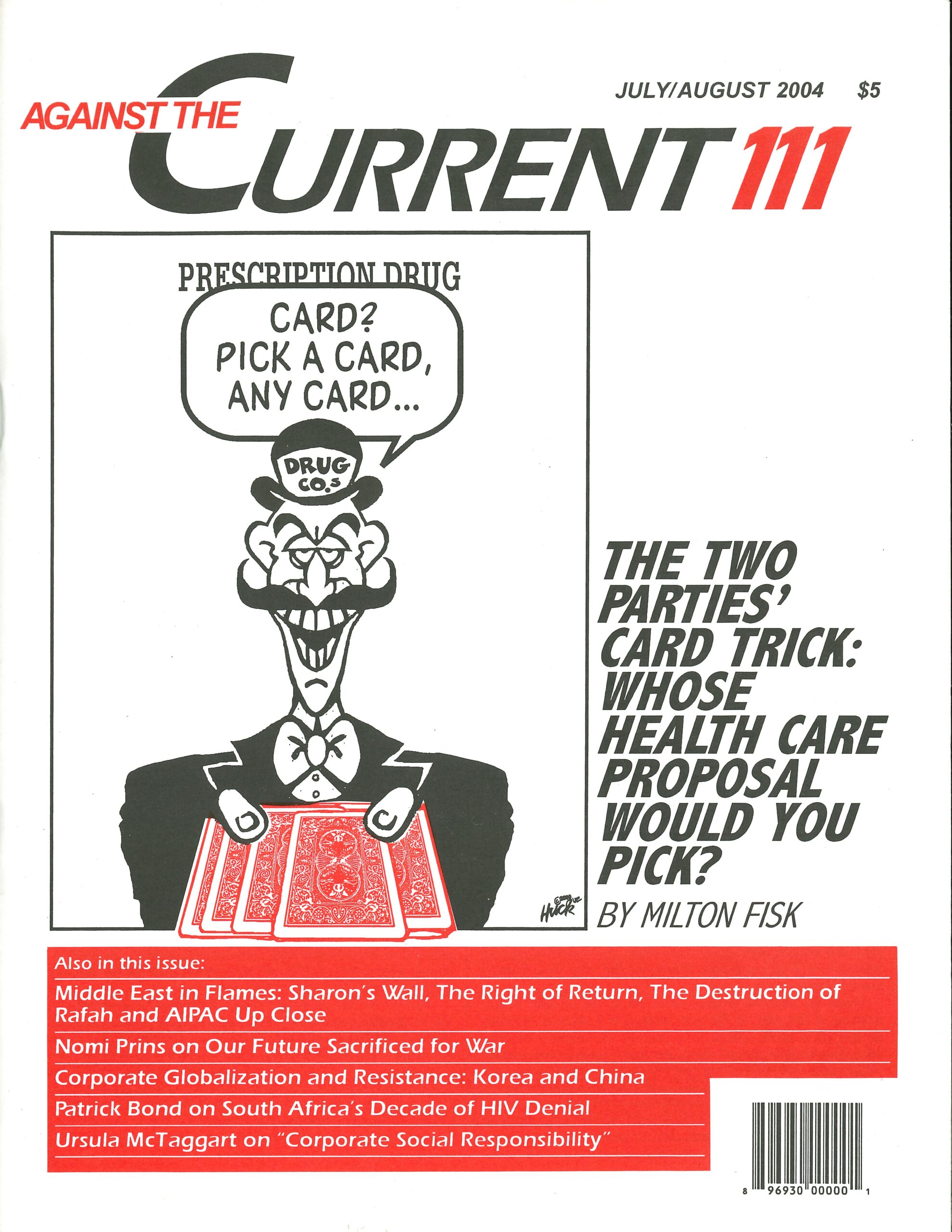 TEL ES-SULTAN, GAZA Strip–Death has become something usual in Rafah. The invasion would not be successful if the occupation army didn't kill dozens of Palestinians. At least 20 Palestinians were killed up to now, and more than 60 injured in the past 12 hours. Last week 16 were killed during the invasion of Block O.
The occupation forces invaded Tel Sultan, the area in the west of Rafah located between the illegal settlements bloc Gush Katif and Rafah in the southern part of the Gaza strip. In the past three years, clashes or invasions in Tel Es Sultan have hardly been reported. Its location makes it an easy area to invade and to cut off from the rest of Rafah.
Why did the army invade Tel Es Sultan when it has no border with Egypt and therefore could not hide any tunnels? The people of Tel Es Sultan did not expect to be so heavily targeted from the occupation forces. Many people here think that the Israeli army leadership meant to invade Tel Es Sultan in order for the soldiers to regain self confidence after the several deadly attacks against the army in Gaza over the last few days.
The operation started after midnight as usual. The tanks cut all the ways which lead to Tel Es Sultan and soldiers took positions on the roofs of many houses in the area, shooting at anyone who tried to get out of his house or to open his window.
Almost all the martyrs died because they were wounded and bleeding in the streets for hours without any assistance. Ambulances were not allowed to reach injured people for five hours during the invasion, and four ambulances were stuck with their teams and injured patients during this five hours.
The dead include two children. Ahmed Mughayer and his sister Asma were on the roof of their house when both got shot. Their father asked for help through the local radio as his children were severely bleeding from their wounds after being brought back into the house.
He watched his children dying in front of his eyes without any chance to help them. They died, one after the other, in front of all the family members. Six of the martyrs who died in the streets lay there for hours before the military would allow the ambulances to take them.
Who knows? Maybe these two kids were fighters.
Among dozens of reports on Israel's destruction in Rafah, we reprint here on representative account, dated Wednesday, May 19, by Adwan, an International Solidarity Movement volunteer (to receive these reports email ism alerts@palsolidarity.org).
ATC 111, July-August 2004