Against the Current, No. 107, November/December 2003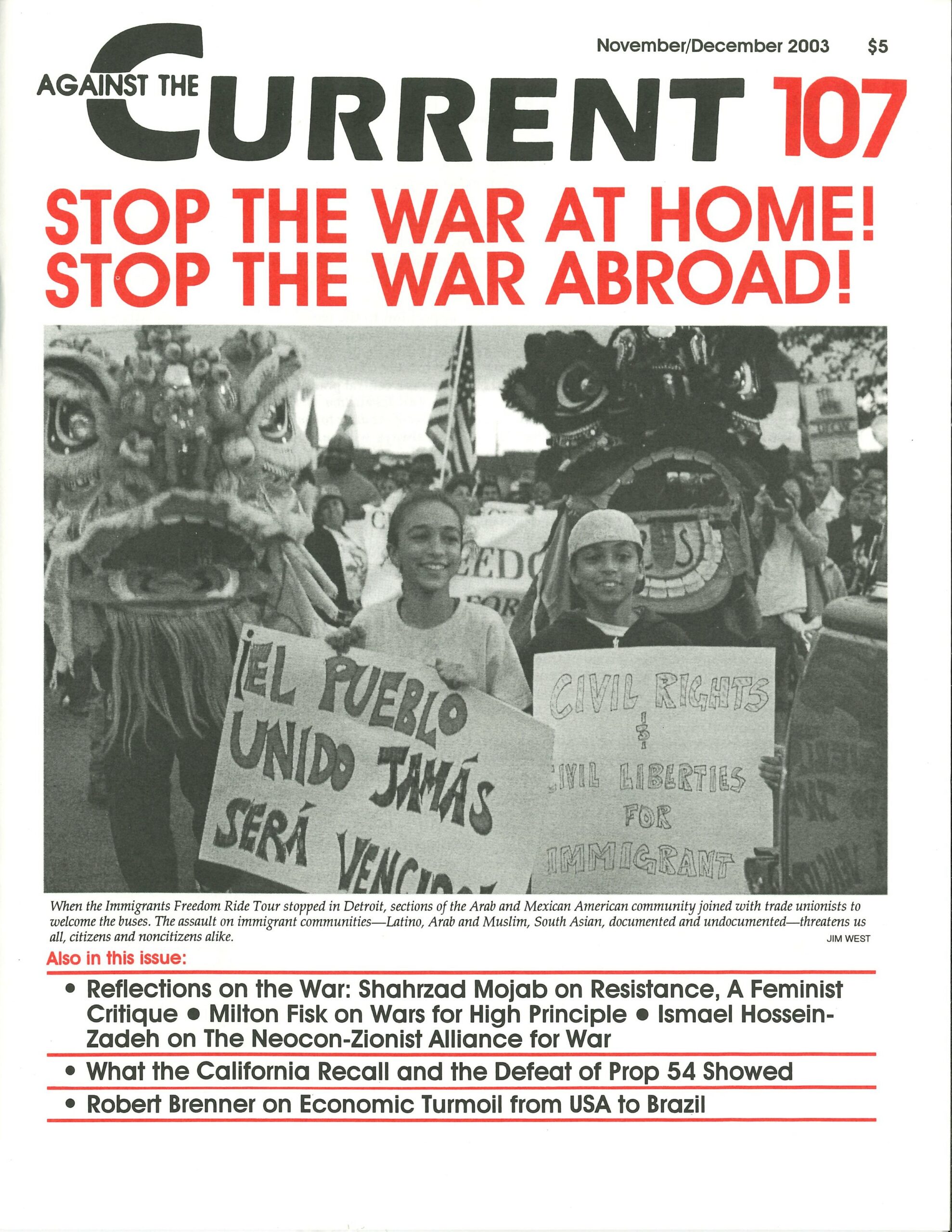 WE LAMENT THE death of Neal Wood at age 81 of cancer on September 17 in England. A scholar of left-wing conviction whose work in the history of political thought was stunning for its acuity and historical scope, Neal was the husband of Ellen Meiksins Wood, with whom he wrote "Class Ideology and Ancient Political Theory" (1978) and "A Trumpet of Sedition" (1997).
Born in Los Angeles, Wood served in both Britain's Royal Air Force and the U.S. Air Force during and after the Second World War. On the G.I. Bill, he attended the University of California, Berkeley, graduating in history in 1951.
His doctorate from Berkeley followed upon research at Cambridge, leading to his first book, "Communism and British Intellectuals" (1959).
Neal Wood was the author of numerous subsequent articles and books on Locke, Cicero, Machiavelli, Augustine, Hobbes and other major thinkers. His persistent method was to root political philosophy in the social conflicts, popular struggles and property forms of their time, always treating political contemplation, however abstract, as an activity embedded in society.
Neal taught for the longest duration at York University in Toronto, Canada, where he and Ellen created an innovative Marxist variety of political theory. Forthcoming from Verso this winter is his last contribution, <MI>Tyranny in America.<D> An angry polemic against capitalism's creation of an increasingly undemocratic, ineqalitarian, incoherent and shallow form of life in contemporary America, the work wll, fittingly, be his most overtly radical.
Droll in wit, gourmet in taste, and nearly always wreathed in rich smoke from his pipe, Neal will be missed. A memorial meeting will take place in Toronto on December 8.
ATC 107, November-December 2003