Against the Current, No. 105, July/August 2003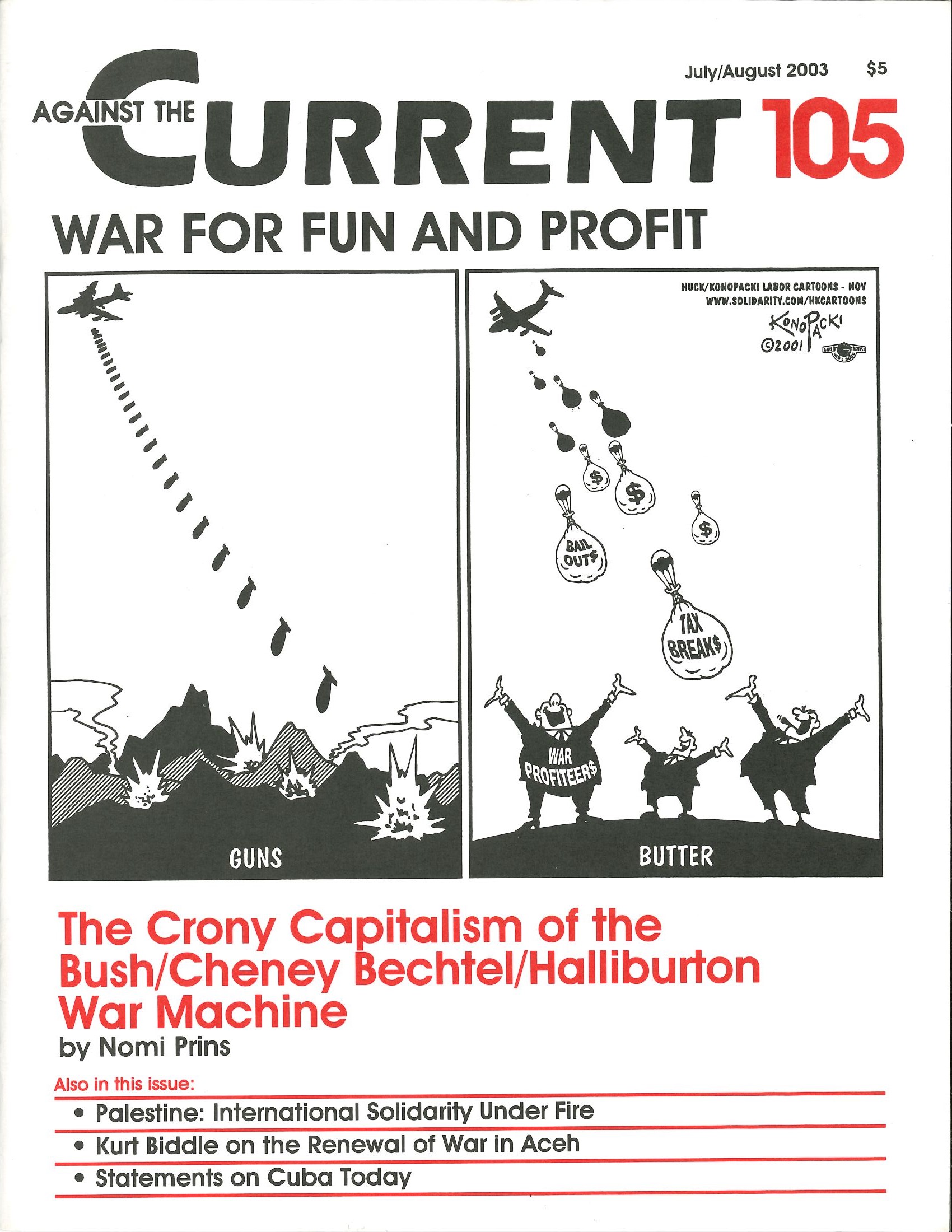 Political Committee of Solidarity
SOLIDARITY ENDORSES the appeal "To the Conscience of the World" initiated by ten prominent Mexicans and which has now been signed by scores of writers, journalists, and other personalities from throughout Latin America and the world.
Like other signers of this statement, members of our organization hold a variety of views on the Cuban Government and its policies, including the recent trials held on the island. Like some of the other signers of this statement, some of our members have expressed their individual criticism of those trials, while others disagree with those criticisms or the ways in which they have been repressed.
Nevertheless, we stand united with all the other signers in opposing the campaign launched by the Bush Administration to isolate Cuba and prepare the way for further aggressions against the island, including a possible invasion.
Solidarity reiterates its opposition to all elements of the hostile U.S. policy against Cuba, including the economic blockade and the travel ban, and its support to the establishment of full, normal diplomatic and economic relations between the two countries.
[Adopted by the Political Committee of Solidarity, May 4, 2003. Solidarity has also endorses the campaign to free the Cuba 5.]
ATC 105, July-August 2003