Against the Current, No. 105, July/August 2003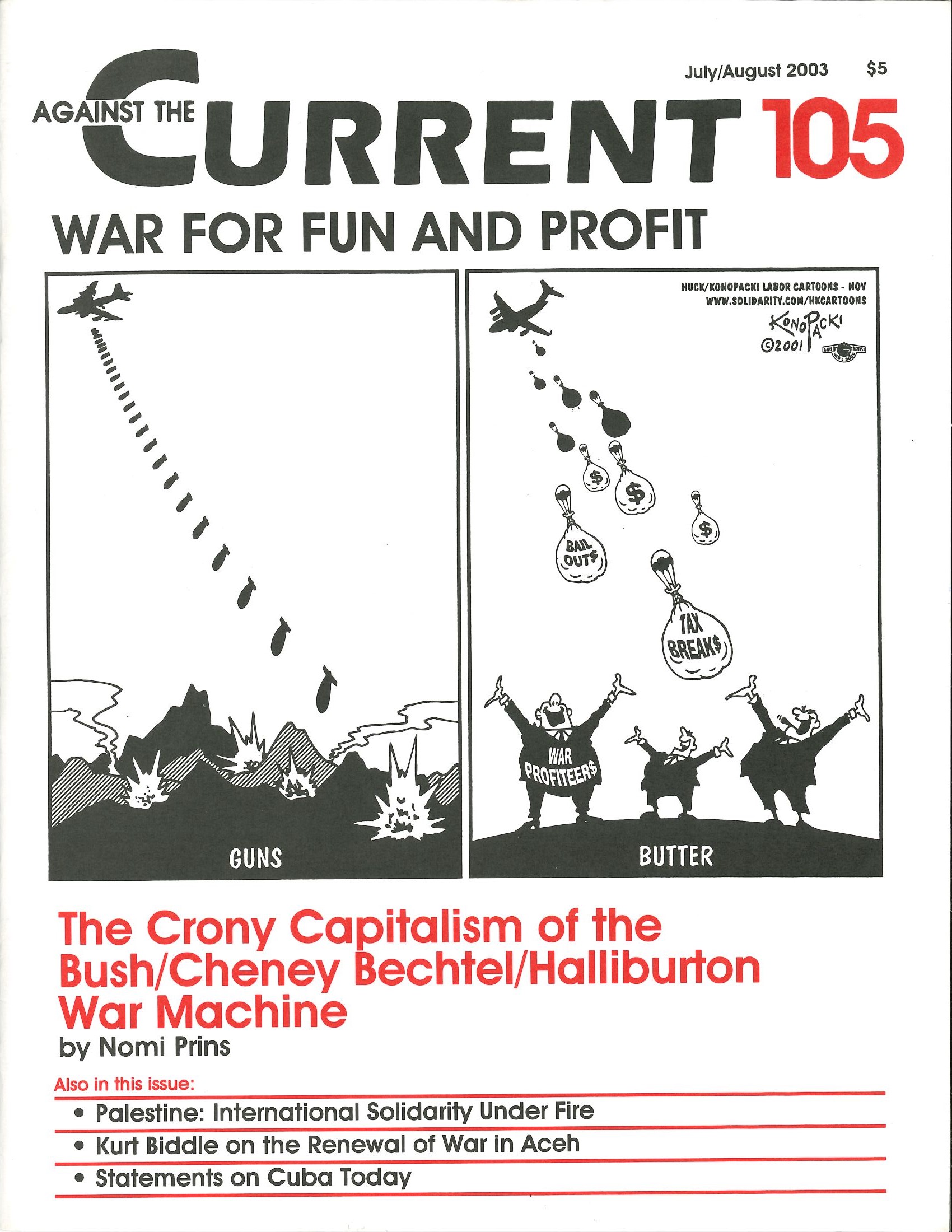 THIS IS WHERE I get off. From now on, Cuba will continue on its way. I will not go along. To disagree is a right forever written with invisible ink in every past, present and future declaration of human rights. To disagree is an act of conscience that cannot be forsaken. Disagreeing might lead to treason, but that must be proved with irrefutable evidence.
I think that there were questionable actions behind the recent trial in which the Cuban dissidents received disproportionate sentences. And it is not clear why, if there was a conspiracy, the person in charge of the U.S. Interests Section, the other party in that conspiracy, has not been expelled yet.
Then come the executions. To hijack a boat or an airplane is a crime severely punishable in every country in the world. But hijackers are not sentenced to death, particularly when one takes into account that there were no victims.
Cuba did not win a heroic battle by executing those three men. But it lost my trust, shattered my hopes and betrayed my dreams. This is where I get off.
ATC 105, July-August 2003