Against the Current, No. 98, May/June 2002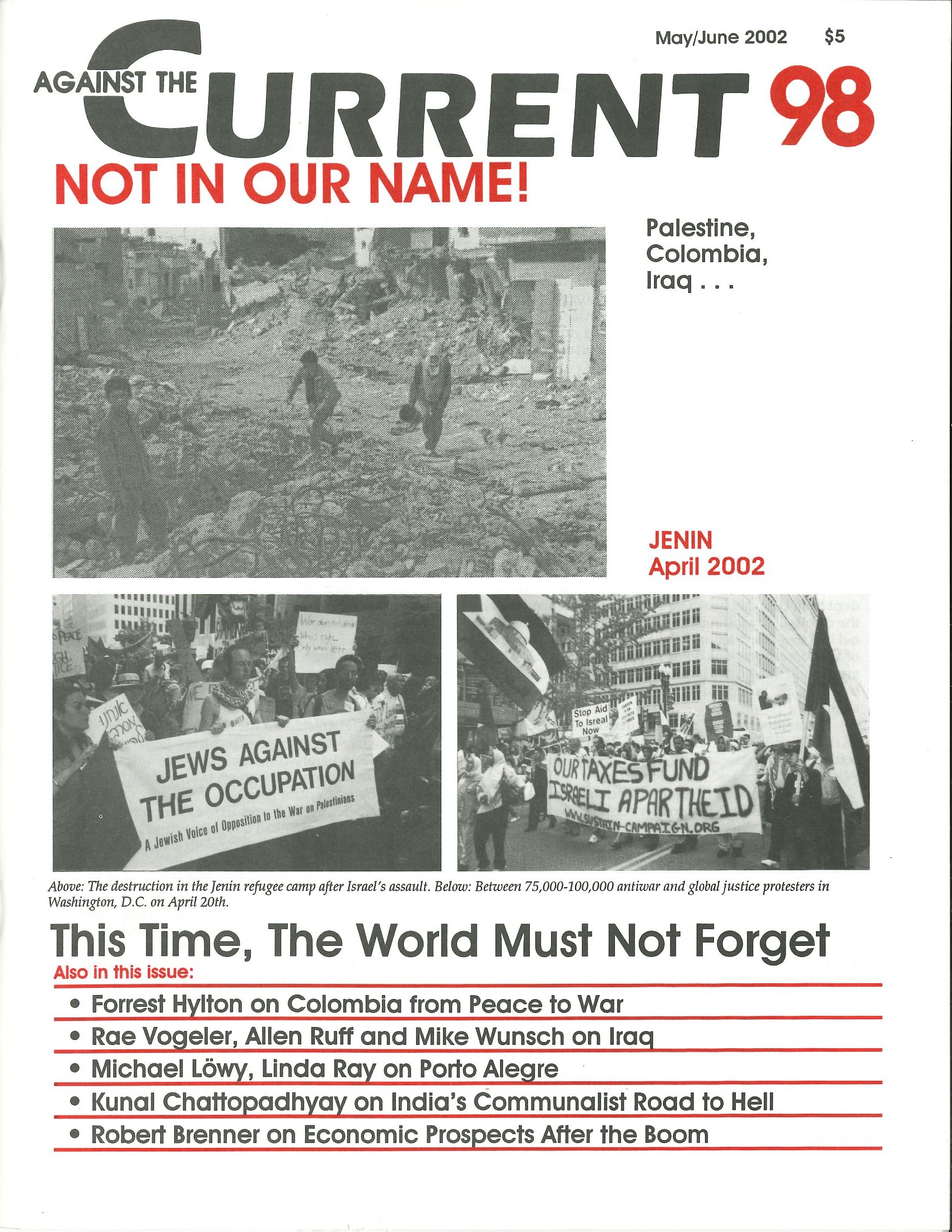 DAVE VAN RONK was a peer and a mentor to four generations of American folk musicians. Although a principal leader of the 1960s folk music revival, and a teacher of Bob Dylan, Tom Paxton and dozens more, he never sought or experienced fame, or much popular acclaim outside the folk music community.
He was also a song collector, a merchant seaman, a revolutionary socialist, and a partisan of the working class. He grew up in Brooklyn, New York and lived most of his life across the river in Manhattan's Greenwich Village. He was 66 when he died this February.
Although he will be remembered as a leader of American folk music, Dave's first and true musical love was the blues — deep Southern folk blues, jug band music, and blues rags.
His voice was perfect for the style, even in his early twenties. His guitar picking, which can be heard up and down Dylan's early blues, was a personalized attempt at the melodicism of Elizabeth Cotton and the Piedmont style, and the hard flat picking of Brownie McGhee.
Van Ronk loved to play blues songs you had never heard of. He learned songs everywhere and was continually teaching them to younger musicians.
Some of his best recorded material comes from the late 1950s and early 1960s. His records for the Prestige and Folkways labels, such as "Dave Van Ronk Sings Earthy Ballads and Blues" (1959) and "Dave Van Ronk, Folksinger" (1963), are some of the most vivid and original interpretations of folk blues of the era. A weary rendition of "Cocaine Blues," his signature tune, has since become a folk blues standard.
His close friendship with African-American folk artist Odetta became a model for his relationships with the many young songwriters and folk performers who sought his guidance. Odetta challenged Dave musically and politically, and was in part responsible for his full-on embrace of performing folk blues after many years as a traditional jazz player.
Dave Van Ronk stayed in Greenwich Village as folk revivals came and went. He was a mentor and friend to the generation of singer songwriters who emerged in the 1980s in New York; his 1990s live performances became living tours through a century of folk, folk blues, and working class music.
Dave Van Ronk, by all accounts, was a zealous and dedicated reader. Obsessed with history and ideas, he also believed in living by his ideas. Active in anarchist circles at a young age, Dave was won to Marxist ideas in the 1950s.
Van Ronk was associated with the Socialist Workers Party and subsequent Trotskyist currents for a number of years. He believed in egalitarianism on a world scale and remained a socialist.
from ATC 98 (May/June 2002)