Against the Current, No. 93, July/August 2001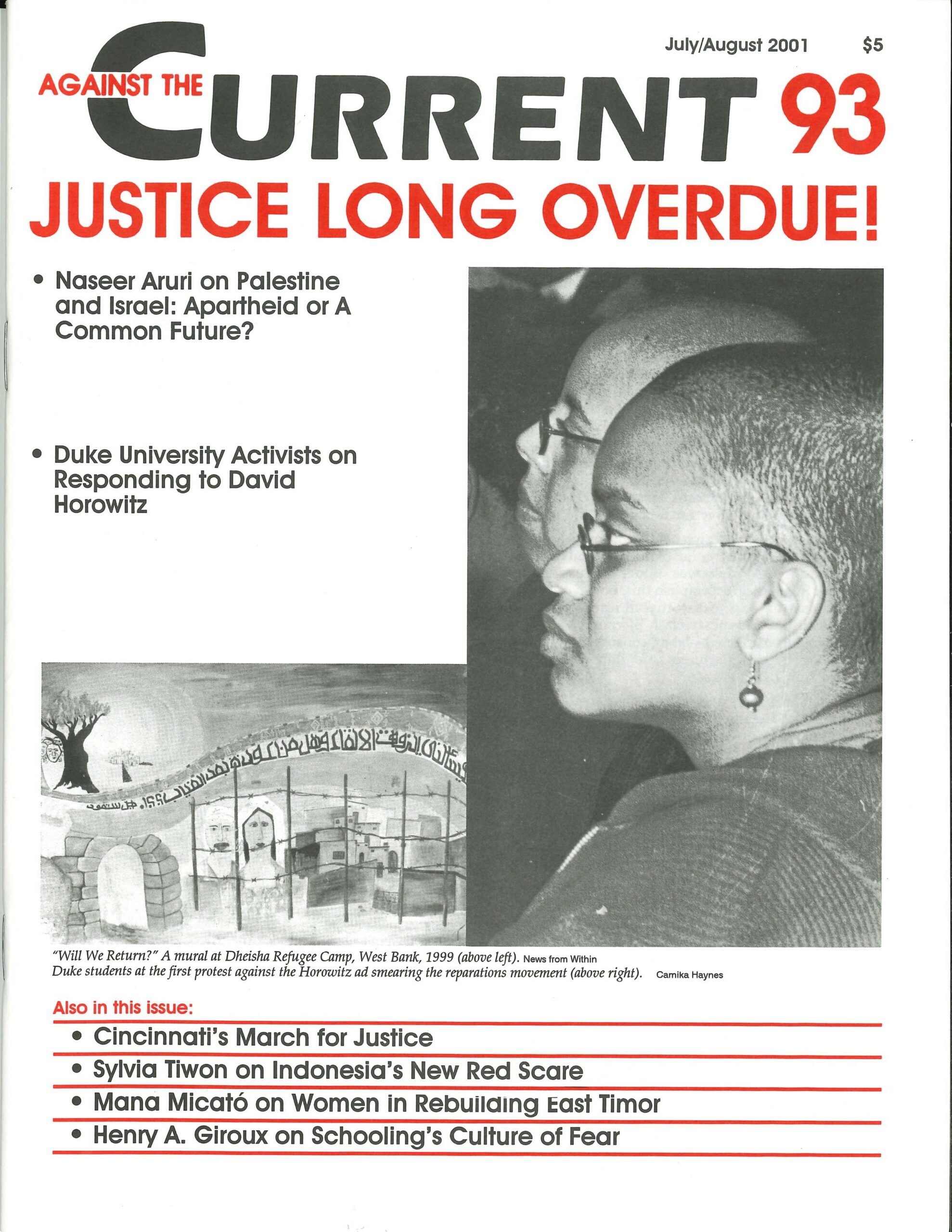 WHILE THE GHOULISH ritual of the Timothy McVeigh execution dominated the news on Monday, June 11, a revolutionary Dutch ship set sail with a most unusual charge: to provide contraception, sex and reproductive education, and abortions for women who live in countries where these services are illegal.
Their first stop will be Dublin, then on to other ports in the Irish Republic. The ship, Women on Waves, is equipped with a small operating room, two doctors, a nurse and ten crew members. All but two on board are women.
The project is the brainchild of Dr. Rebecca Gomperts, a 34-year-old gynecologist who worked aboard the Rainbow Warrior II as that Greenpeace ship's doctor. During her stint on that boat, she was "moved by the health problems and deaths from botched abortions she saw while working in Africa and Latin America," according to a New York Times article (June 11).
Gomperts stated in an NPR interview that day that one woman every five minutes dies from an illegal abortion, and 80,000 women a year around the world are sick or die from illegal abortions. Her team will carry out abortions in international waters near countries where the procedure is illegal — as Dutch laws apply on board a Netherlands ship beyond a certain range off shore.
Women on Waves will go to places where women's groups invite and work with them. They are scheduled to go to other European countries and may eventually sail to other continents.
While hoping to provide services, they also seek to raise worldwide awareness about the results of illegal abortion. Already their project has sparked debate in Ireland.
Women on Waves is funded by the Women on Waves Foundation, which receives private donations large and small. The project was praised by the Dutch Minister of Development, but receives no government funding — yet this nod of approval is inconceivable to U.S. activists, whose own government has been chipping away at abortion rights since the historic Roe v. Wade decision.
Let's hope international waters keep Women on Waves safe and strong. This wonderful and highly original project is part of the movement to give all women access to safe and legal abortion.
from ATC 93 (July/August 2001)