Against the Current, No. 92, May/June 2001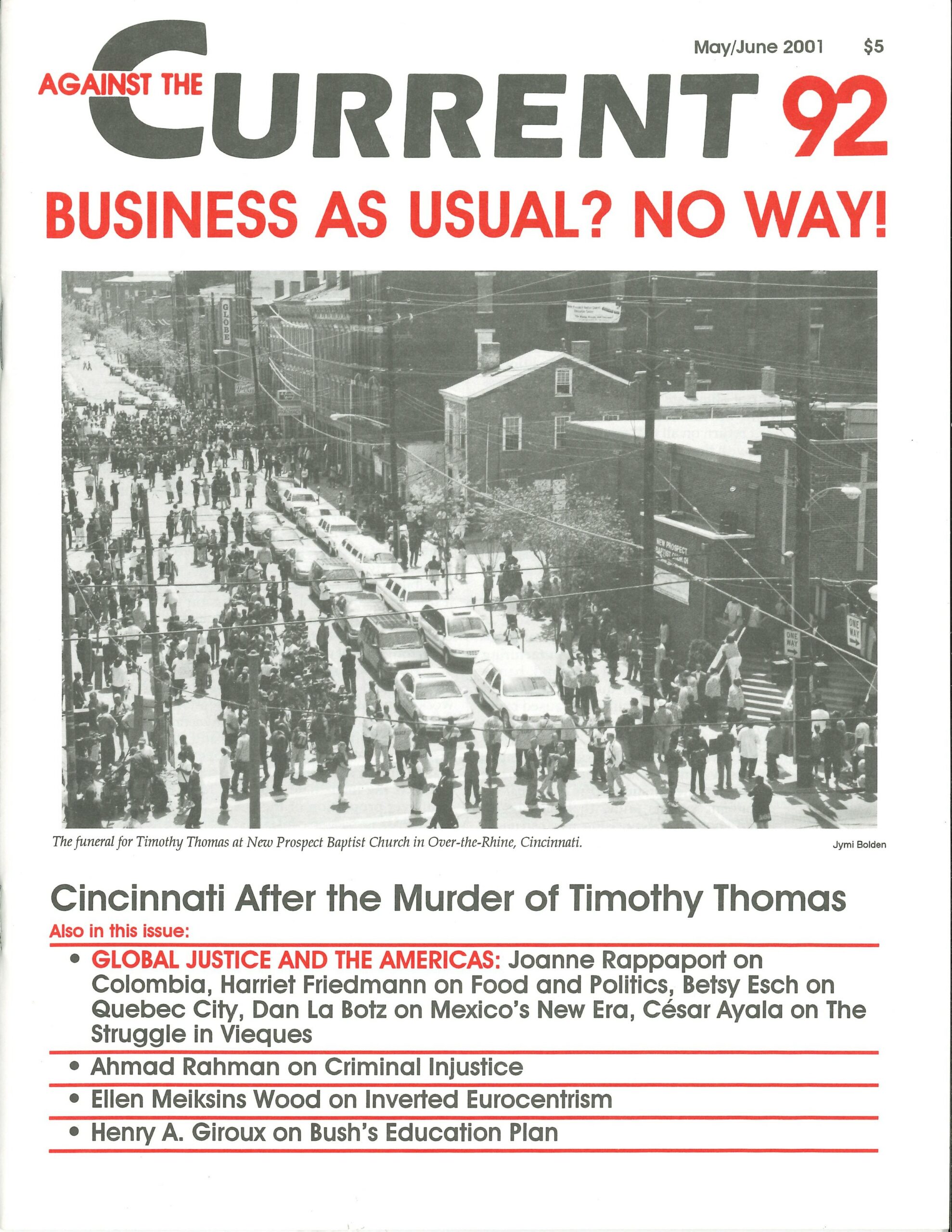 JACKIE STILES. RUTH Riley. Katie Douglas. Niele Ivey. Sue Bird. The women of the NCAA Final Four have never shined so brightly as these stars did in March.
While all hopes were pinned on Jackie Stiles and Southwest Missouri State to make the final game, Stiles and SMS were defeated by Katie Douglas and the Purdue Boilermakers in an outstanding semifinal game. When Notre Dame upset Connecticut to face Purdue in the final, the Fighting Irish and the Boilermakers squared off in a final game to end all final games.
But let's return to Jackie Stiles for a moment. Stiles was one of the most-admired players of the final four. She set an NCAA record with 3,393 points during her career and a record 1,062 points during her senior season, leading SMS to the Final Four. Her journey to the Final Four was one of the most colorful in NCAA history.
Stiles was a phenomenon at her high school in Kansas. She averaged 30-40 points per game, once scoring 61 points in one half. Stiles spread her talents around, too. She earned three state medals in tennis her junior year, and four in track.
Part of what has made Stiles a legend is her style. She hates talking about herself and always gives her teammates, coaches, family and fans credit for her success. A ferocious player, Stiles is not selfish. She led her high school and college team in assists numerous times.
Stiles attracted overflow crowds to her high school games, home and away. People were turned away at the autograph line. We're talking high school basketball here. Girls' basketball.
Stiles was heavily recruited by college coaches. She turned down a chance to play at Connecticut to follow her heart to Southwest Missouri State, which had been recruiting her since she was 12.
Stiles is pure heart and talent, a joy to watch every game. If you saw her for the first time in the semifinal against Purdue, you need to give her another chance. Katie Douglas and the Boilermakers held Stiles to a mere 22 points, ending her college career just short of a dream.
But Stiles will be a top draft pick for the WNBA (the draft pick is April 20, just after press time), and fans new and old will again be graced with her legendary talent, along with the likes of Katie Douglas, Ruth Riley, Niele Ivey and Tamika Catchings. (A men's pro minor league basketball team even drafted Stiles to catch some reflected publicity.)
Douglas, who lost both parents to cancer within two years (her Mom died just last spring), certainly outshone Stiles in the Final Four semifinal, only to be outshone by center Ruth Riley of Notre Dame in the 66-64 final game.
Riley, who was named Most Outstanding Player of the Final Four, clinched the Irish victory with two winning free throws in the last minute of the game, causing coach Muffet McGraw to claim, "It's the greatest moment in our basketball history at Notre Dame."
With the WNBA season just around the corner, fans of the women's game have an outstanding new crop of graduating seniors to watch. With Douglas, Riley, Ivey, Catchings, and Stiles on the horizon, the closely fought, phenomenal Final Four was just an appetizer.
ATC 92, May-June 2001