Against the Current, No. 85, March/April 2000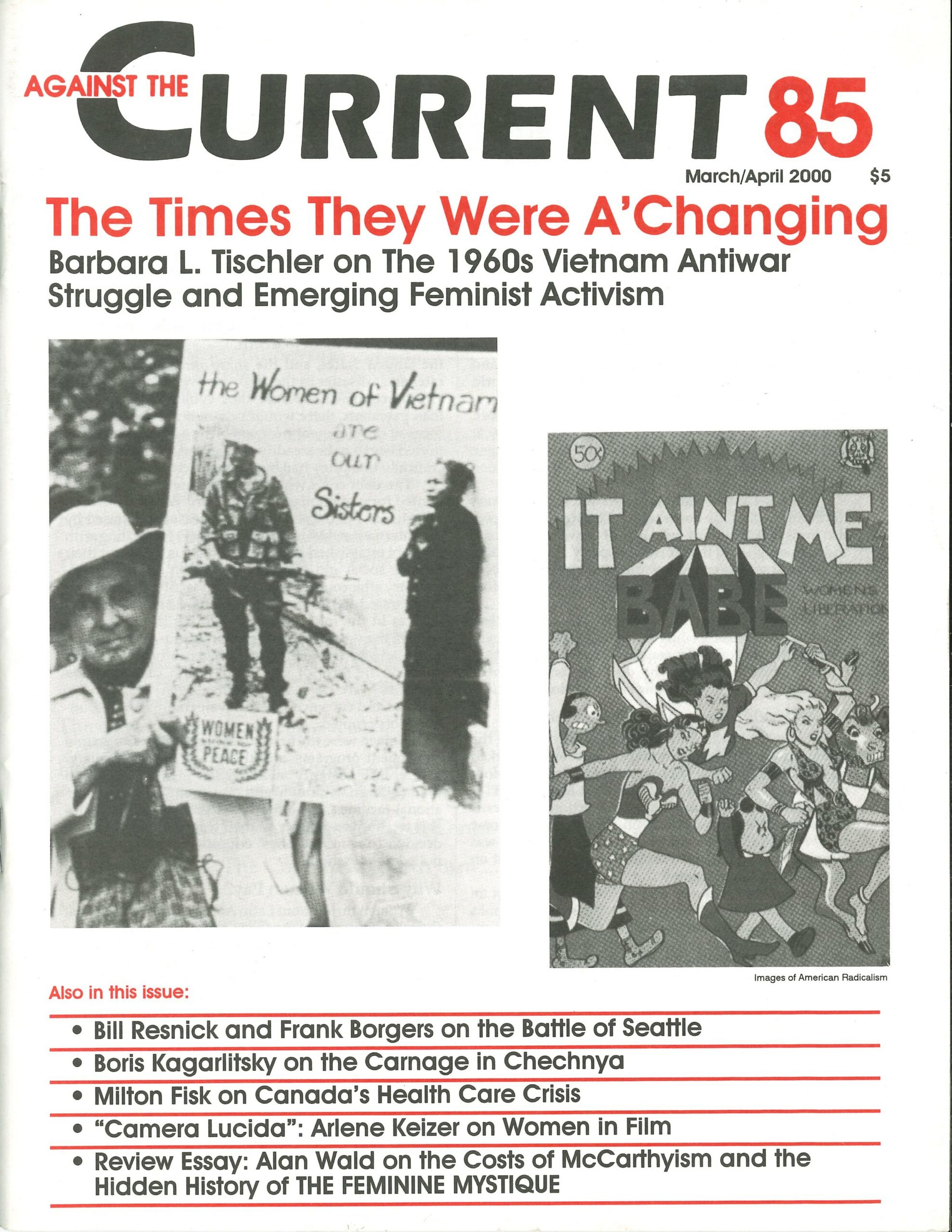 THE VERMONT SUPREME Court ruled on December 21, 1999 that the state must guarantee the same protections and benefits to gay and lesbian couples that it does to heterosexual spouses. Falling just short of legalizing same-sex marriage, the Court left it up to the Legislature to take its ruling the distance.
Since late December, thousands of anti-gay people have flooded Vermont Governor Douglas Racine's office with calls of protest. Fueled by Dr. Laura Schlessinger, the popular radio talk-show host who urged listeners to call Vermont, anti-gay forces have not let up.
Our enemies understand, as do gays, lesbians and their supporters, that the Vermont ruling could permanently change the institution of marriage.
Before the Vermont ruling, the possibility of same-sex marriage lived mostly on the printed page, in lively debates among conservative, liberal and left pro-gay thinkers, within publications like The Nation and Ms., and in such interesting anthologies as Same-Sex Marriage: Pro and Con (Vintage, 1997) and Here Lies My Heart: Essays and Why We Marry, Why We Don't, and What We Find There (Beacon, 1999).
Such controversies unearthed the issue, presenting it in all its complexity. The irony of the Vermont ruling is that, in bringing the possibility of same-sex marriage to the real world, it promises such a revolutionary victory that it may mute those debates and simplify the issue.
With such vitriol from anti-gay forces, it's hard not to be simply ecstatic at one small state's giant step, to simply revel in that joy that citizenship can bring. Hundreds if not thousands of rights and privileges, most of them quite substantial, could soon be the provence of queer couples in that state.
Surely it would be only a matter a time before other states followed suit.
Marriage itself, already radically transformed by feminism, would continue to evolve, open up, take on new meanings. Or would it? That's the question that refuses to be quieted, even through the joyous noise of celebration and victory.
Will marriage for queers offer lasting love, security and reward, or will it "open up to gay men and lesbians whole new vistas of guilt, frustration, claustrophobia, bewilderment, declining self-esteem, unfairness and sorrow [and] offer them the opportunity to prolong this misery by tormenting each other in court," as Katha Pollitt asked in The Nation? (April 29, 1996)
Will it be a little of both scenarios? Something in between? Depends on the people? Something entirely different?
The answers will unfold, for Vermont couples if the Legislature legalizes same-sex marriage and for other couples if this ruling catches on. In the meantime, perhaps all we can say is that the dilemma is worth wrestling with.
[For updates and action alerts, contact Vermont Freedom to Marry, P.O. Box 1038, Middlebury VT 05753, 802-388-2633, e-mail: info@vtmarriageaction.com]
ATC 85, March-April 2000