Against the Current, No. 84, January/February 2000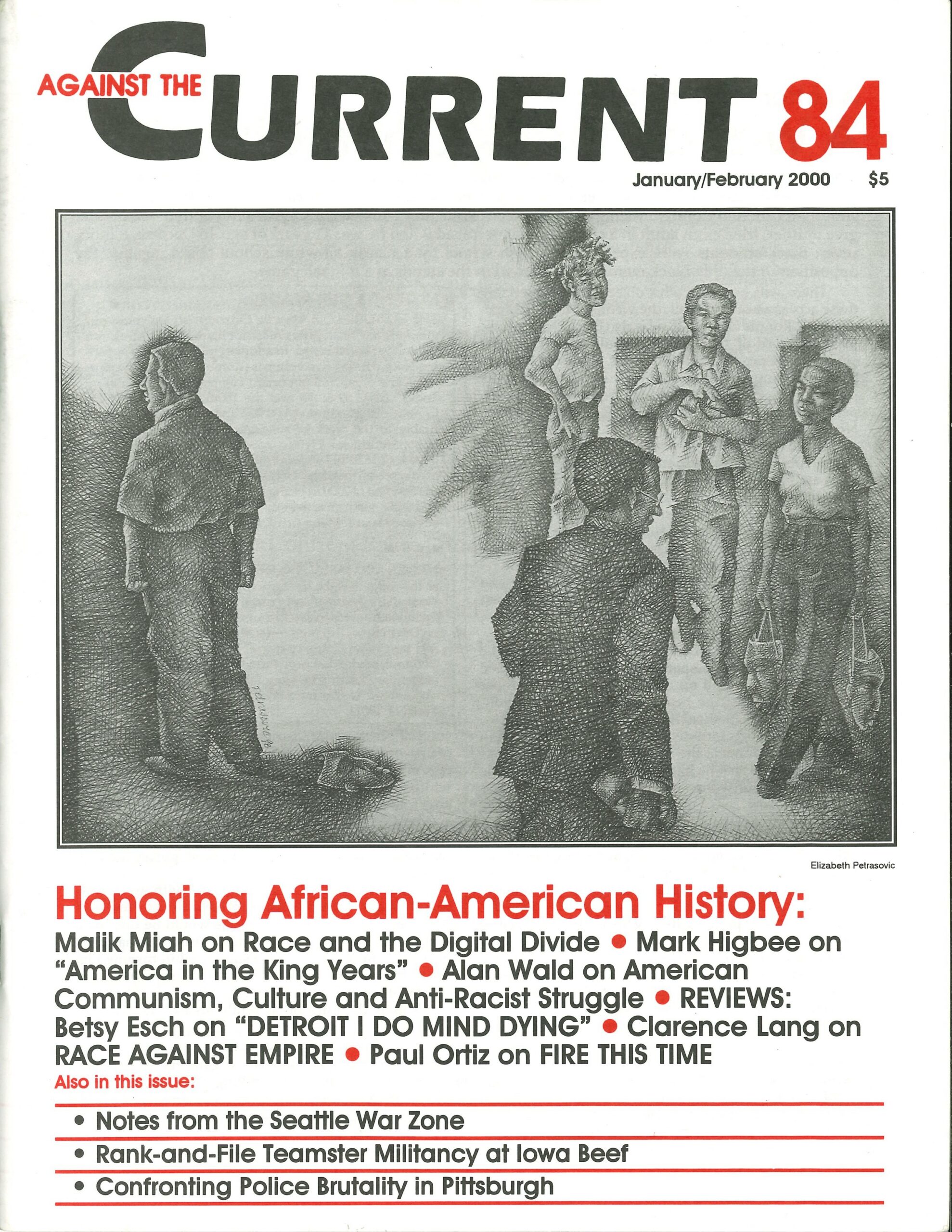 BARUCH HIRSON, VETERAN South African revolutionary, died October 3 after a long illness. Baruch was born in South Africa to a Jewish family which had emigrated from Latvia. He joined the Hashomer Hatzair, a left-wing Zionist youth movement, in 1940, and subsequently joined the Trotskyist movement, to which he adhered, albeit in a critical manner, until his death.
Baruch and his comrades did much valuable work in helping the development of black trade unions in very difficult conditions. He ensured that the flag of socialism was held high at times when and in places where it was in danger of being obscured by other banners.
By the early 1960s, however, Baruch's group [called the African Resistance Movement, previously the National Committee for Liberation] had gravitated towards sabotage tactics [in response to the Sharpeville massacre—ed.], which resulted in its members being jailed. Baruch spent nine years (1964-73) in a South African jail, and upon his release he and his family moved to Britain, where he worked as a university lecturer.
I first met Baruch about twelve years ago. I had many long talks with him in his North London house, on all manner of subjects, largely but by no means always on political matters, as he had a wide range of interests. I was always made very welcome by him and his wife Yael.
He criticized in an intelligent and sharp manner many of the sacred cows of the left, not least its predilection for narrow, intolerant party structures, and its constant dalliances with non-socialist movements. He had become critical of his group's move into sabotage tactics, and was insistent that the left should not engage in guerrillaism.
I and others who talked with him always felt that although we might not agree with what he said, nobody left him without feeling that the discussions had been most worthwhile and thought-provoking.
Baruch visited South Africa after the fall of apartheid, and whilst pleased with the demise of the racist system that he had opposed all his adult life, he was unhappy about (if not surprised by) the pro-capitalist path being led by the African National Congress.
Baruch wrote several books, which are all well worth reading. Year of Fire, Year of Ash investigates the Soweto uprising of 1976, Yours for the Union looks at the rise of black trade unions in South Africa, Strike Across the Empire covers the seamen's strike of 1925, The Delegate for Africa, co-written with Gwyn Williams, is a biography of David Ivon Jones, a pioneer of communism in South Africa, and Revolutions in my Life is his autobiography.
Baruch also provided the material for an issue of the journal Revolutionary History on South African Trotskyism, and edited in the 1990s twelve issues of Searchlight South Africa, a quarterly magazine that gave a left-wing analysis of events in South Africa, and raised many issues that other left-wing publications would not touch—not least the revelations about the ANC's appalling treatment of dissident members.
He also had published by academic institutions a large number of monographs on African affairs.
Baruch's health declined through the 1990s, and he was housebound and often in pain by spinal column disease over the last two years. He doggedly kept on working, drafting a biography of U.S. SWPer Frank Glass, and books on Olive Schreiner and Rayna Prohme.
With Baruch's passing, we have lost a dear and courageous comrade, a deep and incisive thinker, an authority on South African affairs, and a link with the past.
[The following additional information is excerpted from a tribute by Paul Trewhela, who collaborated extensively with Baruch Hirson on Searchlight South Africa, which appeared in The Independent (Britain), October 5, 1999—ed.]
GIVEN A LIFE of dogged and courageous opposition (he wrote in his autobiography of his deep personal isolation while in prison—neither his father nor any of his three brothers came to see him or even sent a message), it was no surprise that when Baruch Hirson was invited to open the conference on Marxism at the University of the Western Cape in September 1991, he felt "antipathy in the hall."
He proceeded to discuss "the use of Stalinist methods in the ANC," referring specifically to tortures and executions of mutineers in the ANC army in Angola in 1984. As Hirson argued, there "could be no democracy in South Africa" if such methods were used against critics.
He was supported through fifty years of political campaigning, prison, exile and ill-health by his determined wife Yael, a pediatrician. During his long years in prison, Yael brought up their three children on their own; Denis, now a writer and teacher; Allen, a forensic specialist; and Zoe, now an artist and counsellor who was less than a year old when her father was arrested. Denis has published a wonderful, lyrical account of the family, The House Next Door (1987).
By a twist of fate, Baruch Hirson "came home" to Africa in his final illness. He was nursed in the Royal Free Hospital in London by the daughter of another African political prisoner, Chief Abiola of Nigeria.
ATC 84, January-February 2000