Against the Current, No. 81, July/August 1999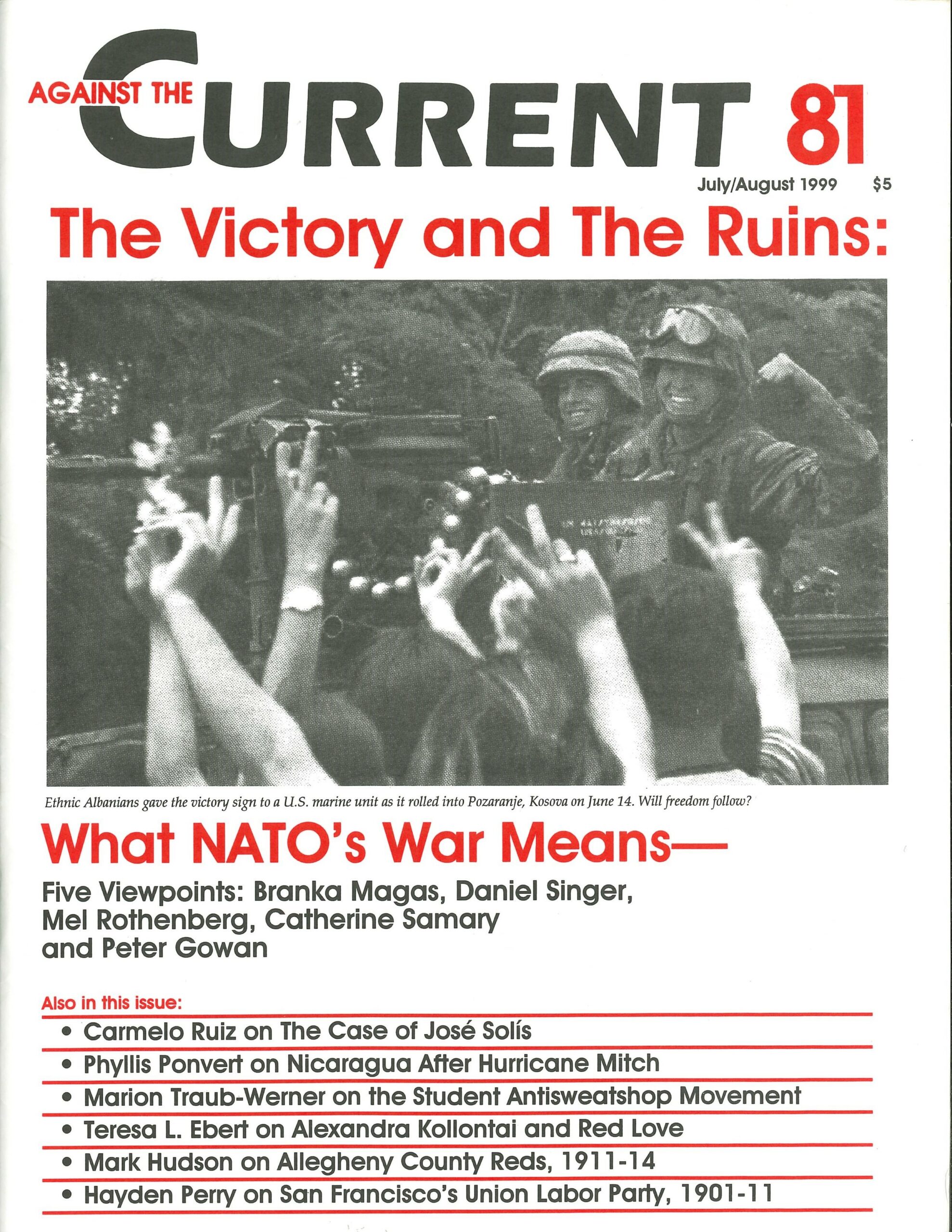 SINCE JUNE OF 1997 Geronimo Pratt has been free from prison, but not free from its threat. No longer!
Even Los Angeles District Attorney Gil Garcetti concedes that the former Black Panther, whose 1972 murder conviction was overturned, is now beyond his reach. This past February an appeals court, in a 3-0 ruling, upheld the decision of the judge who threw out Pratt's conviction in June 1997.
Although a retrial would be allowed under the ruling, "most of the witnesses to the case are deceased," said Garcetti. "It would be virtually impossible to retry this case. . . . [T]here would be no reasonable likelihood of conviction."
As with the judge in the June 1997 ruling, the judges on the appeals court based their decision predominantly on the fact that the jury was not told that the main prosecution witness—a former Panther named Julius Butler—was an informant for the Los Angeles Police Department and the District Attorney's Office.
Butler testified that Pratt had confessed to him. The judges questioned whether the jury would have convicted Pratt if they had known Butler was an informant and a felon and that he had received money from a police officer.
Released after twenty-seven years of imprisonment, Pratt had been out on bail for the past year and a half. In his 1972 trial Pratt was convicted of shooting Caroline and Kenneth Olsen and robbing the couple of $18. Caroline Olsen died.
In fact, at the time of the 1968 holdup, which took place in Santa Monica, Pratt was at a Black Panthers meeting. A number of Panthers who were not willing to provide Pratt with an alibi at the time of his trial, due to a split within the party, have since vouched for Pratt's presence in Oakland when the murder occurred.
Wiretaps that could have proven Pratt was in Oakland were mysteriously lost by the FBI.
Pratt has filed a false imprisonment suit in federal court, accusing the Los Angeles District Attorney's Office, the LAPD, and the FBI of malicious prosecution and evidence tampering.
In December the city of Los Angeles attempted to have the suit thrown out, but this motion was overturned by a U.S. district judge.
Obviously, nothing can ever make up for Pratt's years of imprisonment, eight in solitary confinement. Nothing can make up for the time away from his family and the accomplishments Pratt would surely have achieved out in his community.
Is it too much to hope that those responsible for denying Geronimo Pratt the life he deserved shall be held accountable for what they've done?
ATC 81, July-August 1999