Against the Current, No. 78, January/February 1999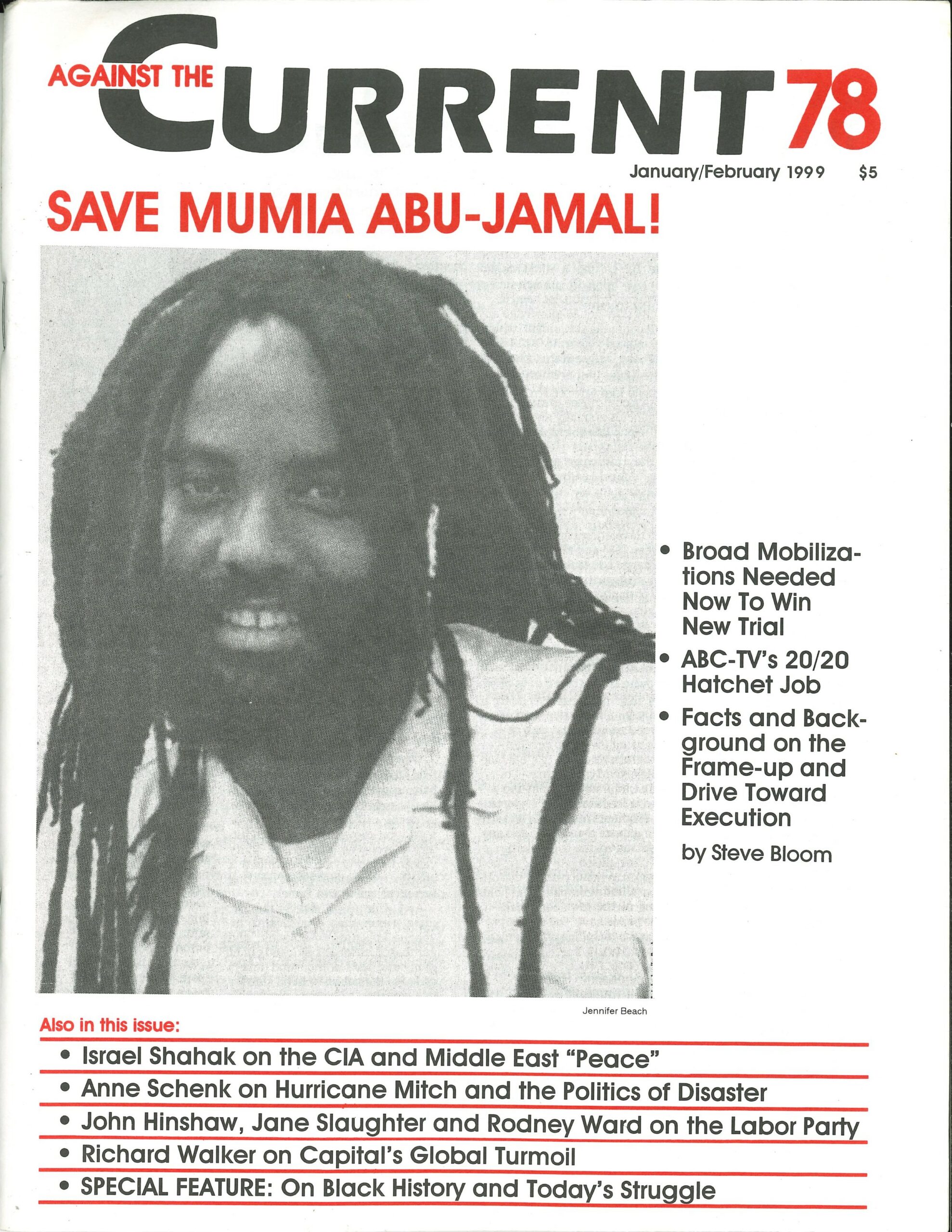 ROSE LESNIK, LIFELONG socialist, activist and humanist, died of pancreatic cancer on August 1, 1998. Rose, born in 1924, grew up in a socialist household.
Her father, Harry Gold, and her brother joined the Trotskyist movement in 1938. Rose followed their example and at the age of 17 joined the Socialist Workers Party. Then in 1953 she became a member of the Socialist Union (publishers of American Socialist).
Throughout her life, Rose felt that organizations were more effective politically than individual actions. Thus in the late `50s when there was no longer a revolutionary movement to which she was affiliated, she continued to seek connections on the left. She felt that the future of society was in the hands of the unions and the working class.
Rose had a commitment to the labor movement. When living in Detroit and working at Dodge, she was a member of UAW Local 3. A person who never sought the limelight, she participated in many struggles. She picketed for equal access to housing and restaurants for African Americans.
Later in the `60s when living in Philadelphia, she marched in peace demonstrations. There she joined the Women's International League for Peace and Freedom.
When Rose and Jack, her husband and comrade for fifty-four years, retired to Vermont in 1982, they joined the North Country Coalition—a broad activist group that worked for peace and justice. They were also in the Labor Party and were supporters of Labor Notes.
In late 1997, in an interview on videotape, she stated that she did not consider herself a role model for young people. Rather that "each generation has its own needs . . . If young people could get together and see the big picture, the future lies in their hands."
Rose Lesnik was the mother of three children, seven grandchildren and one great grandchild. Rose was rightfully proud of her independent children, whom she imbued with a humane spirit and a sense of justice.
ROSE IS GONE. But Rose is here. Those of us who knew Rose are fortunate to have had the experience of living with her, working with her and loving her. She will always live with us.
We, Erwin and I, were close to Rose and Jack for a ten-year period. We formed an extended family for much of that time. What brought us together? All four of us, having experienced the depression, were committed socialists.
We wanted to change society to give voice and power to the unrepresented. It was to that end that we were active in the Socialist Workers Party.
We were different than a lot of political idealists. We did not just attend meetings and political events. We had families and children, and we meshed that in with our social activism.
Our kids attended socialist picnics. They watched Rose and me cook picnic meals for many people. They played with the children of other comrades, and as much as could be expected in Detroit of the `50s, they lived in an integrated society.
Rose and Jack and Erwin and I lived in Detroit's Charles Housing Project. The temporary part was designed for World War II workers—that is where we (Baurs) lived. These were fiberboard houses with coal stoves for heating ensconced in the living room and no baths.
The Lesniks lived in the old part of the project, originally designed for poverty clients, then changed over to housing for war workers. It was the high-class part of the project. They lived in a brick terrace apartment building with central heating and a real bath tub.
Their daughter Suzy was born while we lived there. I think I remember driving Rose to the hospital for the event.
So there we were, Rose and I being traditional housewives with a political twist. Our husbands were in the same auto plant—now converted to war work —the Budd Company.
After a few years in the project, we managed to save and borrow enough money to buy a two-family flat—with three bedrooms in each. We then installed a gas furnace for central heating.
This was luxurious. We lived there for five or six years. I don't remember Rose or I saying one harsh word to each other.
In 1950 Rose and I, with all four children in school went to work in the old Dodge Main plant building cars. We worked different shifts and shared childcare with our husbands and each other.
During part of that time I was on days and Rose was working afternoons. She made lunches for the three younger children.
One day my daughter Ingrid complained, Rose works too, how come she has time to bake cookies and cake and we only have fruit or pudding for dessert?
How could I answer? While Rose and I were doing it all— raising children, working in a factory and carrying on with political activity—ROSE COULD DO MORE!
Although our lives were intertwined, Rose was special. She was a wonderful friend, a person with whom you could discuss everything. She was a feminist, yet rightly or wrongly, frequently put her needs aside for the rest of the family.
She was a political activist, who did the best she could wherever she was. When there was a viable socialist movement, she was part of it. When there were anti-Vietnam war demonstrations, she marched. When she lived in Vermont, she did teaching in the prison system and served meals to the poor in between her chemotherapy treatments.
She was a lifelong companion with Jack and a wonderful mother and grandmother. She kept in close touch with her children in whatever their endeavors. Yet Rose never intruded in their lives. She helped them grow into loving, strong independent people. The abundant love in the family was its own reward.
How strong she was when she was diagnosed as having cancer! She did not "fight cancer." She met the disease head on. She analyzed her prognosis and determined to do her part in a scientific study so that others could benefit from her experience. She also spoke honestly with her family and her friends. To the end Rose stoically spent her energies fighting for the living.
I remember Rose as my friend. We shared hardships, pain, and joy. We were closer than sisters acquired by the accident of birth. There could be a ten-year lapse in our visits, there could be a long space between letters but we were cut from the same cloth, we would respond as though there were no time lapse.
I loved and love Rose dearly. Remember Joe Hill's slogan? "Don't mourn, organize."
ATC 78, January-February 1999