Against the Current, No. 78, January/February 1999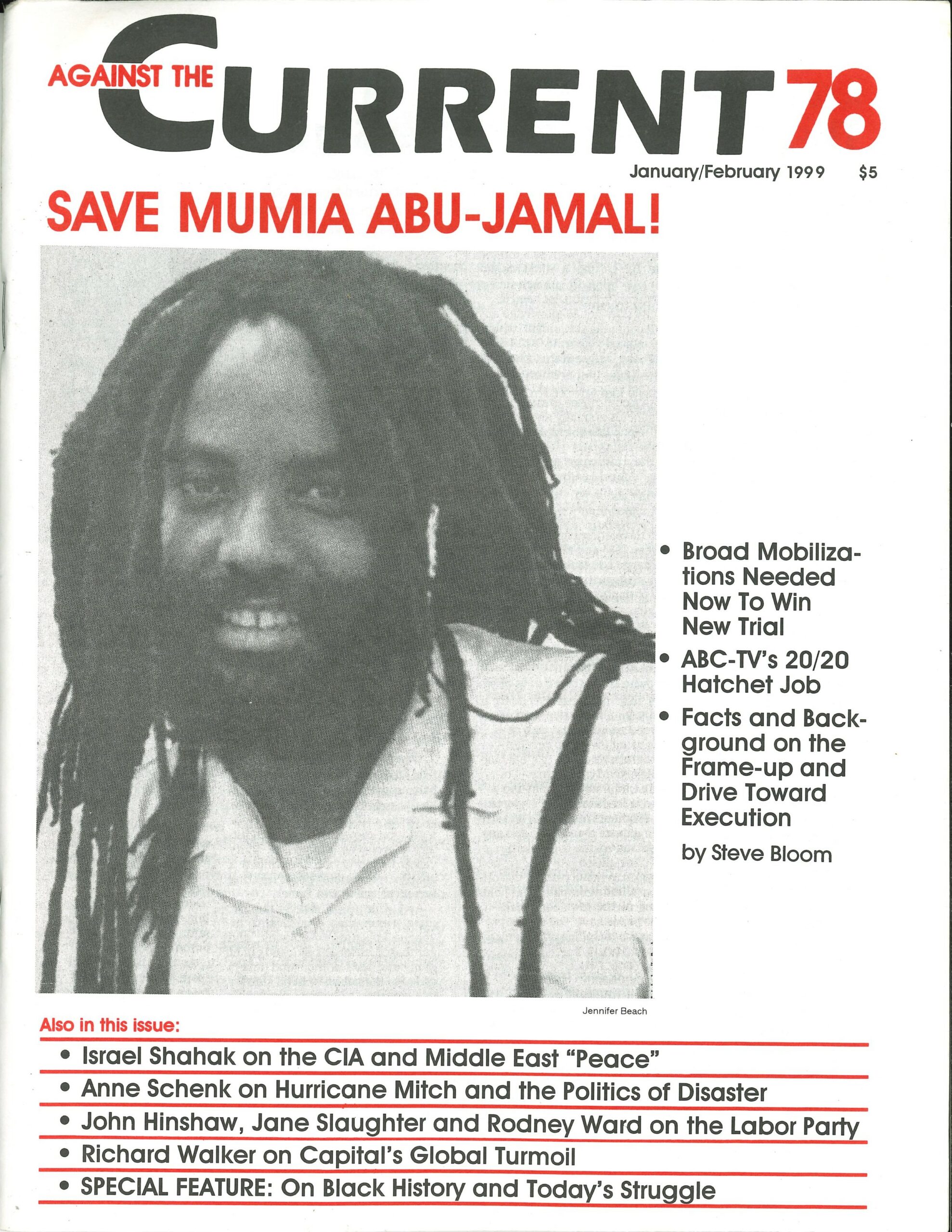 THE DRUMS ARE first, pushing polyrhythmically forward. Horns and whistles join, building the samba until, finally, the voices respond. The desfile (parade) winds through, the band takes stage. Ya llego Ozomatli. Ozomatli has arrived.
And arrive they have. Proclaimed "the future of music" by summer tour partner Carlos Santana, the Los Angeles- based ensemble continues a spectacular rise punctuated by sold-out venues and a broad appeal scaling the play lists of local hip-hop, jazz, Latin, and college rock stations.
Ten men strong and named for the Aztec god of dance, they literally cannot be ignored, since friends of the band have plastered thousands of posters depicting the band's styled OZO logo on damn near every flat surface they could find.
And what of the sound? The full album blends hip-hop, cumbia, merengue, salsa, ranchera, funk, soukous, raga, reggae, samba and ska. Lyrics address police brutality, love, Afro-Cuban religion, the celebration of friends gone, love, "the coming war," and, por supuesto, amor.
Despite&#8212or perhaps because of&#8212this diversity, Ozo packs an absolutely identifiable sound. Cut Chemist's infectious breakbeats, Chicagoan Chali 2na's lyrical twists and Raul Pachecho's (or is it a young Fidel's?) lead vocals spin a Spanglish blend propelled forward by a dynamic latin horn section and anchored by a rhythm collective that juggles intensity and playfulness WHILE FORCING YOU TO MOVE.
Spanning the Barriers
Were Ozomatli no more than a multiracial collection of talented players, they'd be exceptional enough. But Ozomatli's politics are also attracting attention. Most commentary focusses on the multiethnic lineup, although since the band was originally organized by a group of striking Los Angeles Conservation Corps workers, they may have spanned the labor/identity politics binary that so provokes some aging new leftists.
Initially, Ozomatli even eschewed paid gigs, performing only at rallies until pushed by fans to appear more often. Lyrics still radical. Still marching. Still playing demos. For free.
Like the Doors, WAR and N.W.A., Ozomatli astutely captures the dystopian fable of California life. Revealing the shadow of the sun, Ozomatli blends Jim Morrison spectral soundings, N.W.A.'s fierce defiance (and ability to sell thousands of demos without a record contract) with WAR's ability to put a song in your head for weeks.
Like these bands, Ozo's sound slices across the artificial concrete barriers which divided Angelenos on the way toward becoming the aural embodiment of what Mike Davis envisions as a "durable rainbow coalition whose fulcrum is a Black-Latino alliance."
Then it's off the stage, through the crowd, and into the street. The horns stop, the drum echoes fade, but the voices keep shouting. And you can't ask for anything than that. Four raised fists.
ATC 78, January-February 1999