Against the Current, No. 78, January/February 1999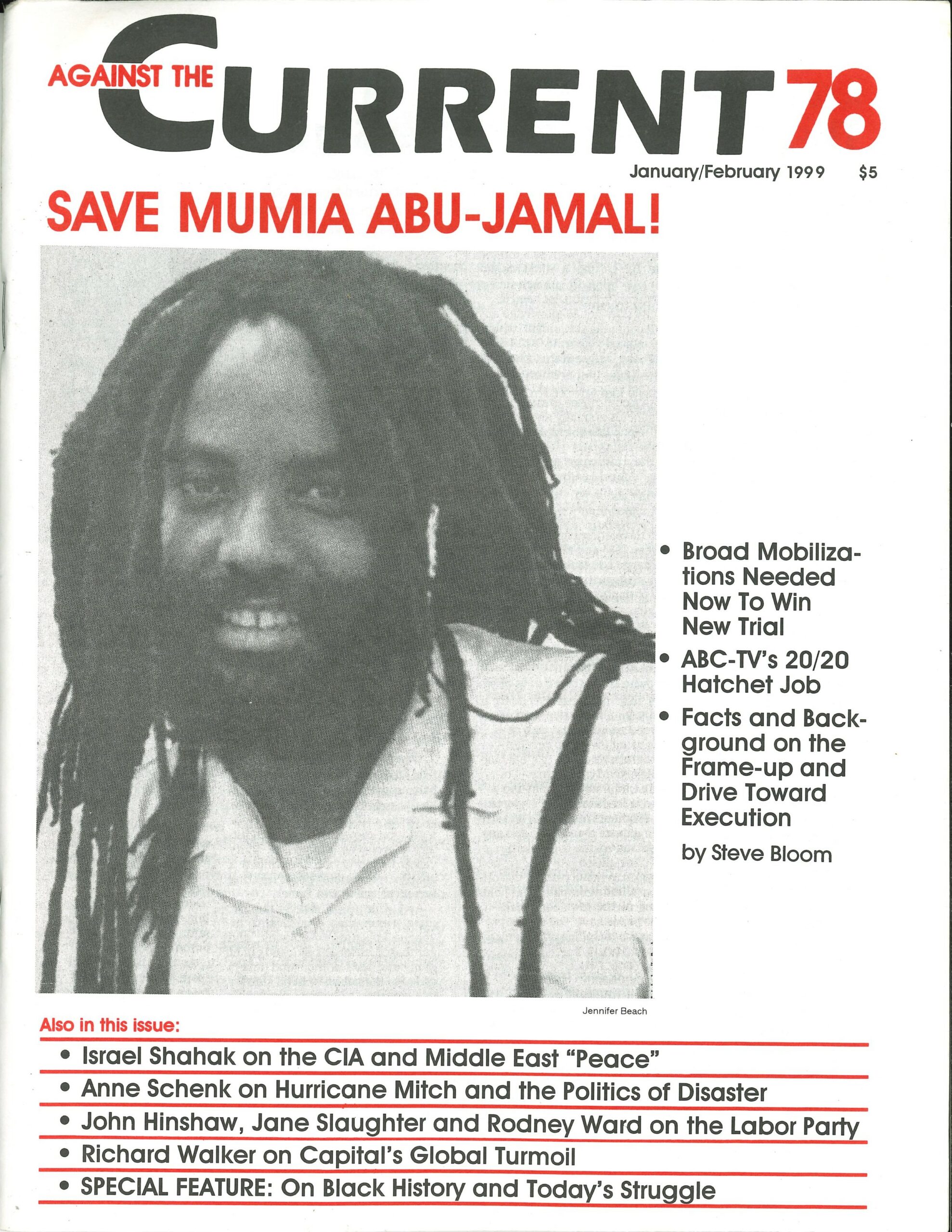 IN 1739, A group of predominantly African-born slaves in South Carolina launched one of North America's largest and costliest revolts. Veterans of the civil wars which proliferated in the wake of the Atlantic Slave trade, fluent in Portuguese and proud Catholics (whose King, as a sovereign voluntary convert, possessed independent relations with Rome), this rebel troop felt powerfully the pull of freedom promised by the Spanish settlement at St. Augustine.
Florida meant freedoms&#8212from bondage, of religion&#8212which these Angolans meant to realize. Although they failed to reach Spanish America, this uprising proved turning point in South Carolina history&#8212curtailing the relative equality of unfree Black and White workers in favor of restrictive "Black codes," propagating discussions on the role of white immigration and automation in limiting dependence on risky Black labor, and shoving Anglo Carolina and Spanish Florida toward war.
Nearly two and a half centuries later a self-described "20th Century slave," Assata Shakur, surfaced in Spanish-speaking Cuba following her escape from Clinton Correctional Facility in New Jersey. Two decades of exile life have failed to dampen the revolutionary spirit of the former Black Panther and Black Liberation Army stalwart, or the consternation her flight from bondage provokes among the declared enemies of Cuba and Black Liberation.
Indeed, increasing global awareness of the impossibility of reconciling standards of acceptable conduct among nations with the ridiculous American blockage against the largest of the Antillean islands seems to have provoked an increasingly shrill desperation on the parts of those would see Assata Shakur, and presumably Fidel Castro, returned in chains to a fair trial to be followed immediately by a hanging.
[A brief note: Assata Shakur was imprisoned after a 1973 shootout in which a New Jersey state trooper, who had pulled over the car in which she was riding, died. She escaped and fled to Cuba in 1979. In the climate prevailing then, or now, there is no way she could receive any semblance of a fair hearing, nor is it likely she would survive reincarceration&#8212ed.]
Who is this woman that so preoccupies the political establishment of New Jersey, provoking the State Police to write a secret letter to the Pope pleading for his intervention with Castro and compelling Republican Governor Christine Whitman to donate the major portion of her entertainment budget to a bounty fund for Assata&#8212dead or alive?
The contagion appears to have spread even further with the passage of a House Resolution, which calls on the Cubans to return Assata Shakur and some other eighty persons as a precondition to any alterations in U.S.-Cuba diplomatic relations, including the Helms-Burton law which attempts to prevent foreign firms from doing business in Cuba.
The resolution, passed as a rider in an appropriations bill, seemed to take the left of the Congress by surprise, since the nation's only avowed socialist Congressman, and Congressional Black Caucus stalwart Maxine Waters, both voted aye. Waters has since apologized, penning an open letter to Fidel Castro reaffirming her opposition to the Cuban embargo and offering the somewhat ridiculous excuse that the Republicans "snuck" the resolution through by referring to Shakur by her birth name of Joanne Chesimard.
Setting aside the gullibility of my Congresswoman, the renewed effort to return Assata to prison must be seen as another sordid chapter in two parallel struggles. As a former Panther and BLA combatant, victim of numerous acts of deception and repression at the hands of the FBI, local and state police forces and a judicial system whose lust for her capture and conviction is clearly demonstrated by a half dozen dismissed cases, Shakur stands today a testimony to both the necessity and possibility of resistance.
Wounded during a confrontation which began with a DWB (driving while Black) turnpike stop, Assata was convicted of murder despite the fact that doctors testified that her wounds render impossible the testimony of surviving officers. Persecuted, unjustly tried and convicted, harassed and tortured in prison, Shakur stole herself, as many of her ancestors no doubt had done, eventually making it to the marroon village today known as the Republic of Cuba.
The attempt to cast Assata&#8212scholar, teacher, poet, activist&#8212as an unrepentant cop-killer serves as an excuse for keeping the heat on Cuba and parrying demands for the reversal of equally fallacious incarcerations of African-American, Puerto Rican and Native American political prisoners.
Renewed recapture efforts must also be seen as a desperate reaction to recent signs of international weariness with U.S. efforts to starve Cuba into submission. As Canadian tourists, French and Spanish hotel chains, Global Exchange, and Pope John Paul II replace the Venceremos Brigade in the custom lines at Marti International airport, Cuban exile right-wingers and their U.S. political henchmen (or allies, if you prefer) cast about for issues with which to stave off normalization of relations.
Against such a backdrop, Cuba must be commended for its refusal to even consider the House resolution&#8212sardonically asking how two countries without diplomatic relations can negotiate an extradition.
The excuses proffered by the Congressional Black Caucus are inexcusable, and Black progressives might consider reevaluating our support for politicians who care more about the reelection of a reconstituted Dixiecrat than the fate of our exile comrades.
The struggle to keep Assata&#8212and Cuba&#8212out of the clutches of North American "justice" remains a key element in the battle for Black Liberation. Assata Shakur must remain free, not simply as a powerful contemporary symbol of freedom, but because her figure helps unite a fractious Black left otherwise divided between nationalists, democratic socialists, feminists and Leninists.
Few other figures have such a power in this moment and we must cherish those few whose talents are various enough to bring us together. A warm, open and sincere individual, Assata offers a charismatic revolutionary nationalist/ womanist window into the struggle against the incarceration and criminalization of a generation.
In this Black history month, those of us still on the plantation celebrate the continued defiance of those who point the difficult path to freedom.
ATC 78, January-February 1999