Against the Current, No. 75, July/August 1998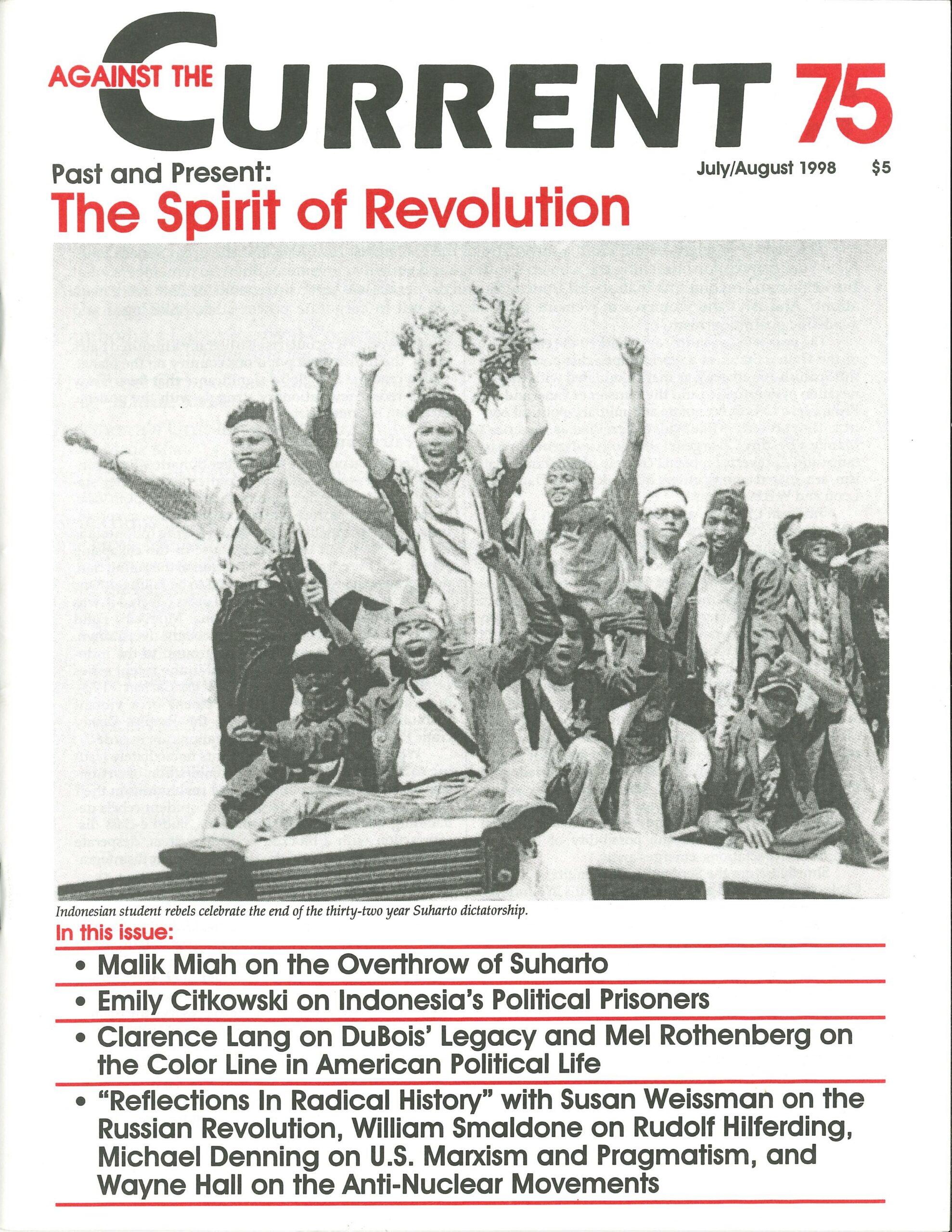 Paul Robeson: "Ballad for Americans," Vanguard VCD 117/18. "Live at Carnegie Hall," Vanguard 72020-2.
IN THE UNITED States it was often said that "The only good commie is a dead commie." Well, Paul Robeson has been dead for over twenty years–so now he's got a Lifetime Achievement Award Grammy.
What could possibly be said about Paul Robeson's voice or work at this point in history? Indeed, whatever hasn't been rehashed in this 100th anniversary year of his birth has certainly been chronicled in Martin Duberman's great biography Paul Robeson.
Any review of his music, no matter the melody or genre, keeps coming back to the raw power of "the greatest natural basso voice of the present generation," as the San Francisco Chronicle described it in 1958–and that was past Robeson's prime.
Of the performances reissued by the folks at Vanguard, I'll save the best for last and start with the curious "Ballad for Americans" recording.
The title track, a Depression era WPA project with music by Earl Robinson and lyrics by John LaTouche, was all the rage in its day. To my ears it sounds like Aaron Copeland's score for "Billy the Kid" or "Rodeo" moved North and rewritten by Hollywood hacks.
The words represent some of the corniest patriotic mythology; the work's only glimmers of salvation include a working class protagonist, the mention of slavery and an overt rebuff to racism.
But what may actually save "Ballad" from history's outhouse is Robeson's magnificent presence. His voice is nearly corporeal, whether he is speaking or singing.
Whatever the title track's flaws, other songs on the recording are quite enough to make it worthwhile, despite sugary orchestrations and chorus singers.
Robeson's renditions of "Sometimes I Feel Like a Motherless Child," "John Brown's Body" and "Scandalize My Name" are fabulous. The most moving moments for me come with "Jerusalem," a song so powerful even the rock band Emerson Lake and Palmer couldn't screw it up, and "Go Down Moses."
I can't help but speculate what that plea for deliverance from bondage must have meant to Robeson and his immediate family–his father being an ex-slave, making Paul Robeson and his siblings but one generation removed from the auction block.
Live and Triumphant
The "Live at Carnegie Hall" recording has none of the flaws of the "Ballad" record. The date was May 9, 1958 in front of a sell-out crowd, and included only Robeson and pianist Alan Booth.
It took place at a time when Robeson had been through the mill of political/racial oppression [he was blacklisted and deprived of his passport during the 1950s for his Communist associations–ed.], but had not yet experienced the strange status of non-person–someone virtually erased from popular consciousness by the power structure. In fact, 1958 would be the year he would regain his passport and return triumphantly to Europe. But the Carnegie Hall date would be among the last in his lifetime where he would be openly celebrated in the land of his birth.
Of course, no one knew this at the time. All the audience (no doubt packed with lefties) knew at the time was that they were coming to see a living legend, albeit one who had been pushed prematurely past his prime.
The wear in his voice, barely audible to my tin ears, has been remarked upon by other reviewers. Still, the record is a magnificent document of the full range of Robeson's abilities, with songs from every continent and styles ranging from traditional folk tunes to art songs.
He even recites monologues from Shakespeare and Mussorgsky. Highlights from this record include Dvorak's "Going Home," the spiritual "Didn't My Lord Deliver Daniel," and an arrangement of Beethoven's "Ode to Joy" in which Schiller's lyrics are in part replaced by something called "All Men Are Brothers."
But as with the studio recording, the song that moves me most is one made more poignant by Robeson's circumstance: "Ballad of Joe Hill" is as fine a rendition of the martyr's tribute you'll ever hear.
Robeson, unlike the song's subject, was not physically killed by the forces of oppression–though the depression and disillusionment that led to his failed suicide attempt came closer to doing the job. He was weakened, frustrated and left virtually incommunicado with no place to perform here in the United States.
This the line "Takes more than guns to kill a man" is particularly ironic sung by him. Our hope is that, like Joe Hill's spirit in the song, Paul Robeson's will continue to inspire us. We all have to make sure that he is remembered as something much more than a posthumous Grammy winner.
Kim Hunter is a Detroit poet and cultural worker.
ATC 75, July-August 1998