Against the Current, No. 71, November/December 1997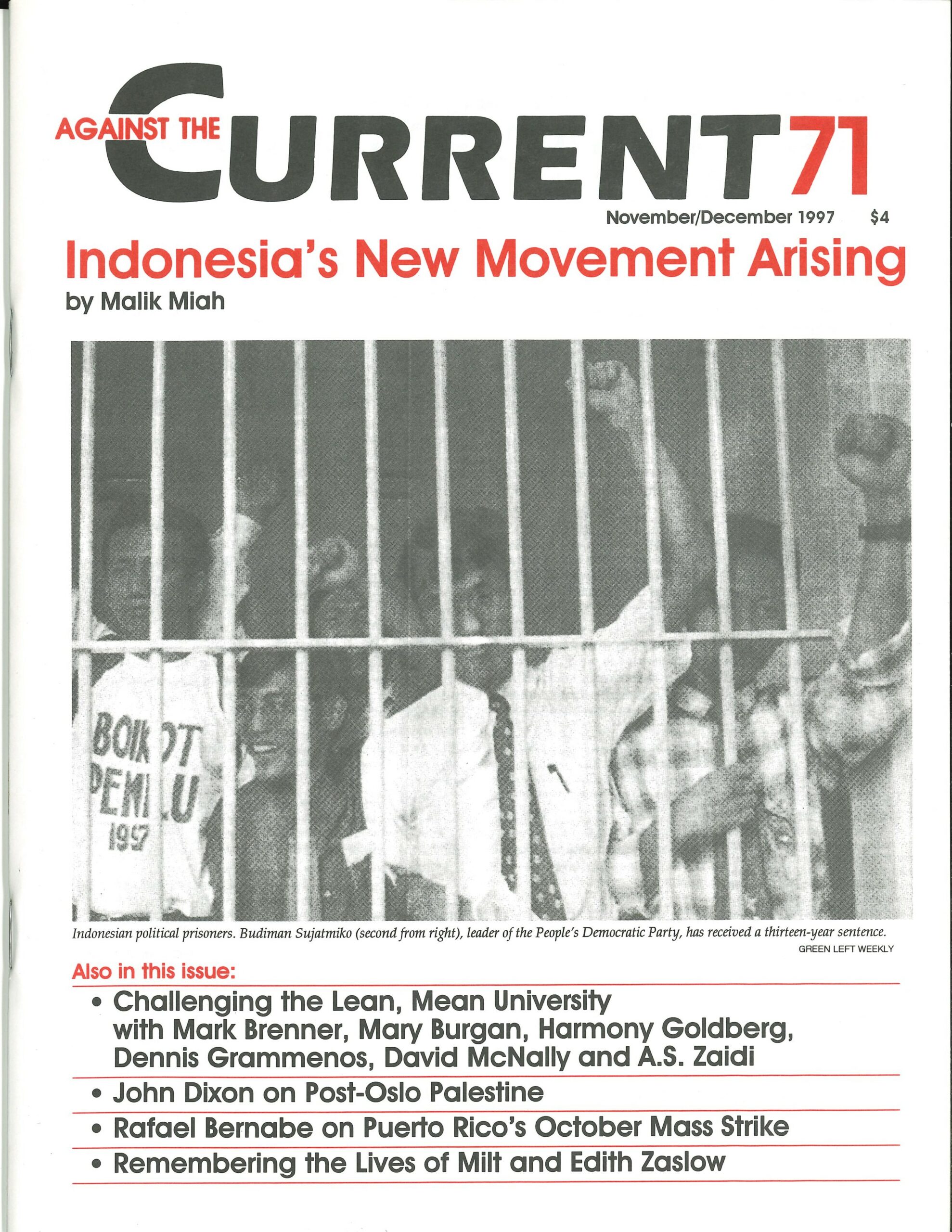 MYRA TANNER WEISS was a 'premature' feminist, so-to-speak. The last five years of this veteran Trotskyist woman leader's life were perhaps the most frustrating period of her life. After a devastating stroke, she all but lost the power of speech even though her mind remained alert and receptive, and she looke forward to death as a release from an impossible situation.
This was in total contrast to the decades of her earlier political life when she was one of the most effective and brilliant spokespersons for the U.S. Trotskyist movement. She joined the Workers Party in 1935 in Salt Lake City and became a founding member of the Socialist Workers Party in 1938.
After moving to the West Coast, she was active in union organizing of agricultural workers and of cannery workers in Southern California. She became the organizer of the Los Angeles Local of the SWP from 1942-1952. Her first pamphlet, entitled "Vigilante Terror in Fontana," described the struggle for residential integration by African-Americans with the support of radicals and against the fierce opposition of white vigilantes.
When Gerald L.K. Smith began to organize right-wing meetings in L.A. in 1945, Myra and her long-time companion and SWP leader Murry Weiss–through the influence wielded by five local SWP branches, heavily involved in all areas of union activity–were instrumental in influencing the labor movement to organize a mass picket line in front of G.L.K. Smith's meeting hall that all but chased that racist demagogue out of town.
In 1952, she moved to New York to become a staff writer for The Militant, the weekly newspaper of the SWP. She ran three times as the SWP's Vice Presidential Candidate.
Myra Tanner Weiss was a courageous woman who preceded the growth of a Feminist movement that eventually forced great changes, not just in society as a whole but inside all the radical groupings, loosening up some of the male bastions of privilege that exist everywhere and that forced her out of the SWP in the mid-Sixties.
Her insightful pamphlet "The Bustelo Incident–Marxism and Feminism," which she published in 1987, describes the entrenched male structures she began to encounter inside the SWP.
In 1986, Jack Barnes in his "make-over" of the SWP as his personal cult revived the Bustelo Incident (from the mid-1950s), in which women had been ridiculed for wearing cosmetics. Myra took the occasion to write this brilliant essay of her views on Marxist Feminism.
Her life should be an inspiration to all those who struggle against privilege anywhere and for the emancipation of all.
ATC 71, November-December 1997