Against the Current, No. 65, November/December 1996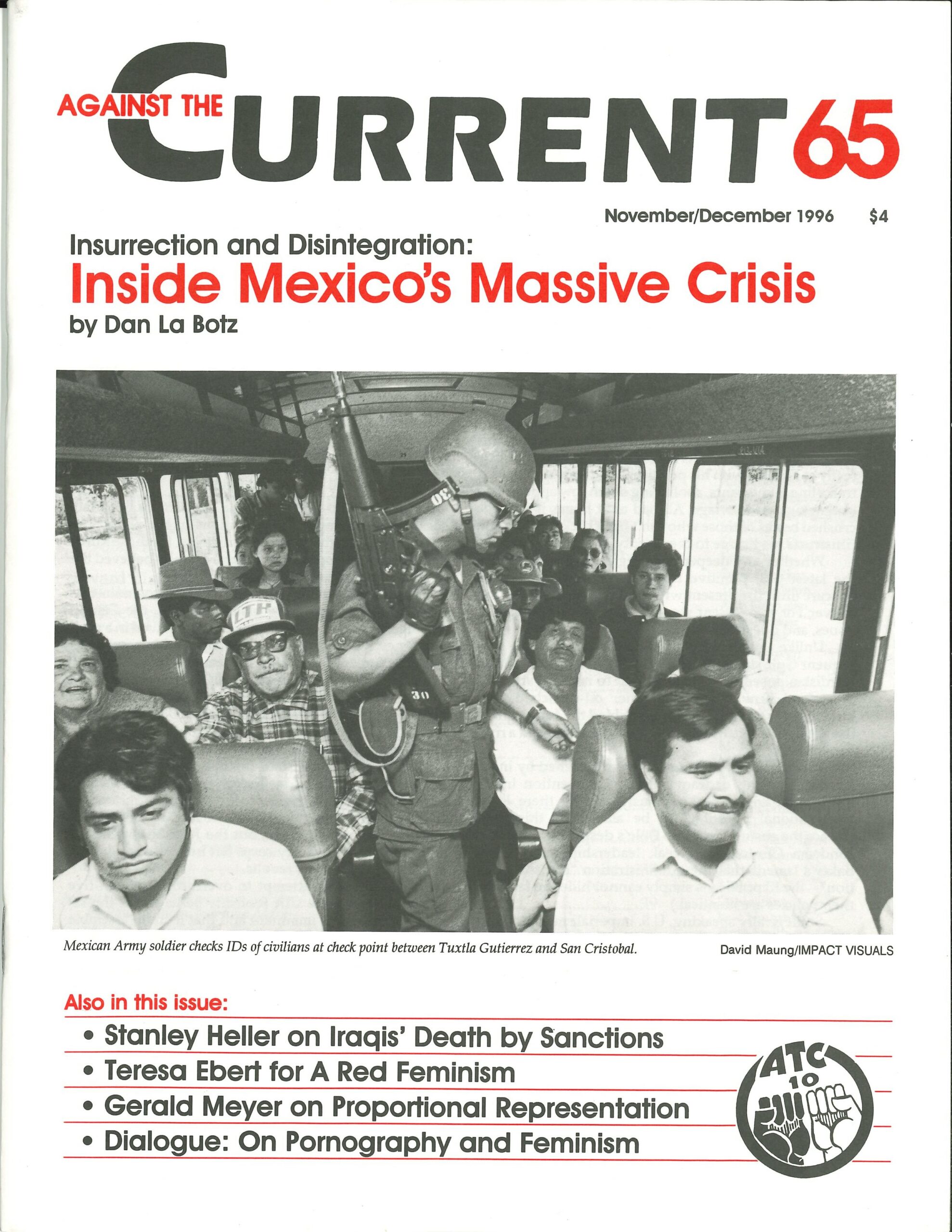 CONSTANCE COINER, A 48-year-old Associate Professor of English at SUNY Binghampton, and her 12-year-old daughter, Ana, were among the passengers killed on the TWA flight that exploded after departing New York City for Paris in late July. They were mentioned in a report on National Public Radio, in a New York Times article titled "A Scholar's Reward," and in The Chronicle of Higher Education.
Constance had been sympathetic to Workers Power (one of the groups that fused to create Solidarity in the mid-1980s) in Los Angeles, and had recently contributed a review of the book Labor and Desire by Paula Rabinowitz to the July-August 1994 issue of Against the Current.
The July-August 1996 issue of ATC carries a review of Constance's own new book, Better Red, a study of left-wing fiction writers Tillie Olsen and Meridel Le Sueur.
Constance was a well-known activist in socialist-feminist and multicultural literary/academic circles in the late 1980s and 1990s. Even before she received her Ph. D. from UCLA, she was deeply involved with the journal Radical Teacher, and its sponsoring organization, the Radical Caucus of the Modern Languages Association. Constance frequently chaired the caucus-sponsored sessions at national conventions of MLA.
Constance wrote book reviews and essays for In These Times, Women's Review of Books, and elsewhere. She also contributed the entry on class for The Oxford Companion to Women's Writing in the U.S., and published a 1987 interview with poet Carolyn Forche, about whom she planned to write a critical study.
Several of Constance's essays on Olsen and Le Sueur were widely republished. Constance knew both women personally, and named her own daughter for the young female protagonist in Olsen's novel, Yonondio.
At the time of Constance's death, she was preparing a collection of essays about parenting in the academy. She was also in the process of writing an introduction to the reprint of Alexander Saxton's The Great Midland in the "Radical Novel Reconsidered" series that I edit for the University of Illinois Press. Saxton, a former Communist and proletarian novelist of the 1940s and 1950s, became an eminent Historian at UCLA, and author of the scholarly book The Rise and Fall of the White Republic. Constance was one of his students, and she regarded him as a formative influence on her.
Constance was a popular teacher, especially because of her concern with students from working-class backgrounds. She was also a vital and vivid presence in left cultural circles, setting a fine example for politically committed cultural workers of her generation.
ATC 65, November-December 1995