Against the Current, No. 64, September/October 1996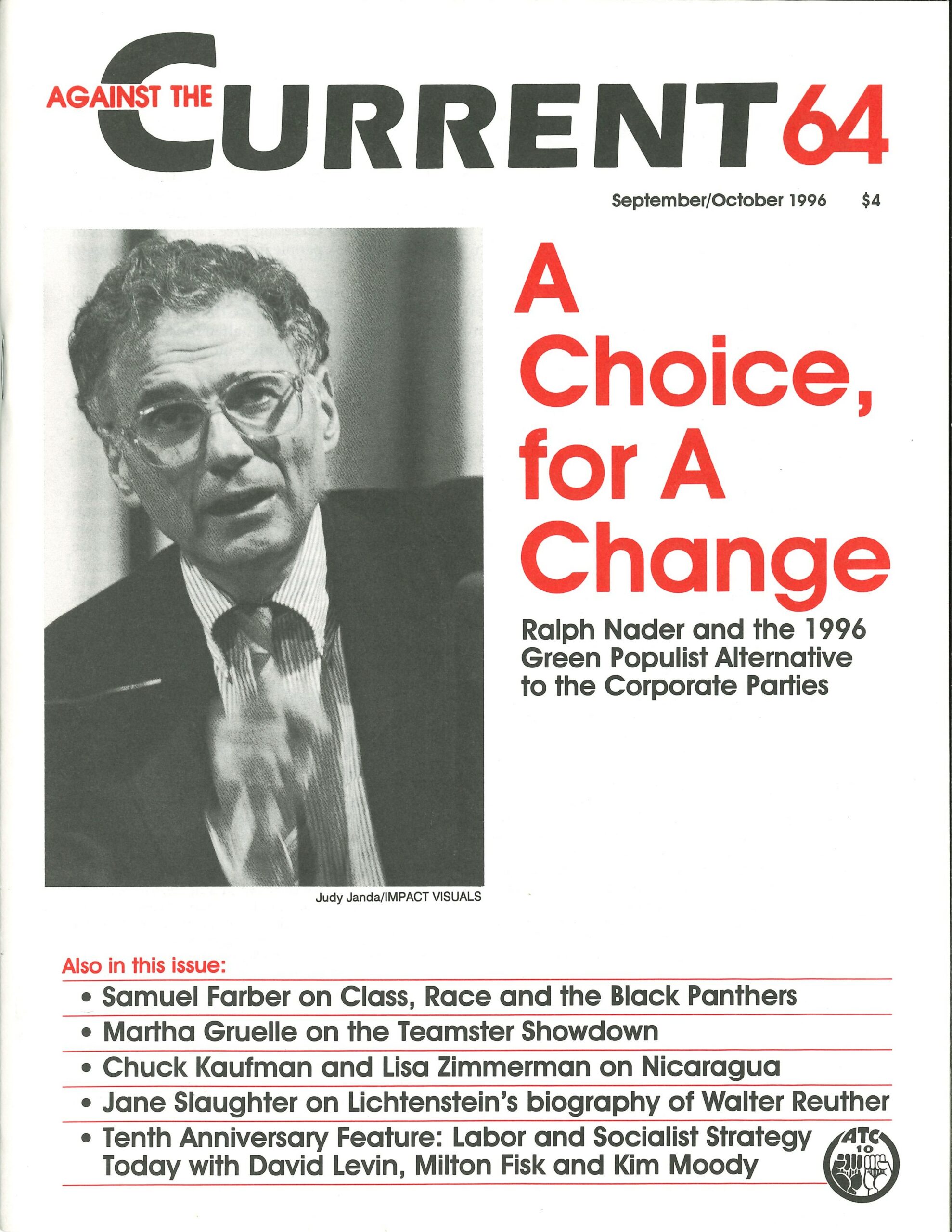 A CHICAGO TEAMSTERS Local 714 staffer blocked representatives of the International at the union hall door on August 7. The International reps had come to place the local in trusteeship, based on the recommendation of the Teamsters Independent Review Board; it has been Carey's practice to move quickly on such recommendations, in part to prevent a government trusteeship of the local in question.
Inside may have been a rather unhappy Hogan family gathering. The Hogans have "owned" Local 714 for about 70 years although much of their family wealth comes from ownership of companies that do business with Teamster employers.
After an eight-month investigation of Local 714 the review board reported, "The local is not being run for the benefit of its members. The local is being run for the benefit of its principal officer William Hogan, Jr., president James M. Hogan [William Jr's brother], Recording Secretary Robert Hogan [William Jr's son], and their family and friends."
The three were appointed to these offices when William Hogan, Sr. retired in 1990 after 50 years. With typical flair, "Billy Junior" announced at the time, "I am living proof that nepotism works."
The downfall of the Hogan dynasty has potential implications for the Teamster International election. This summer, Hogan Junior was nominated for Teamster Secretary-Treasurer on the Hoffa Junior slate. The trusteeship does not make him ineligible to run, but does make likely internal charges that could keep him off the ballot. The Hoffa campaign, knowing of the IRB investigation, prudently nominated a back-up for Secretary-Treasurer: Tom Keegel from Local 544 in Minneapolis, a relative unknown.
The Hogan family empire is the local's movie and trade show division, which includes about 250 of the local's 10,700 members. These jobs are highly-paid compared to other Teamster jobs, often worth hundreds of thousands of dollars.
But controlling those jobs, plus the Local 714 payroll (the three Hogans made about $360,000 from the local in 1995, after William Junior halved his 1994 salary)–these are not the only opportunities available to members of the Hogan clan. They also profit by leasing equipment to movie production companies.
The Chicago Tribune, in a June report on the local, required a chart to explain the web of business, union, and family relations involving the Chicago movie industry, Local 714, and 17 Hogan family members. Several Hogans are involved in both union and business dealings. Some of the businesses, according to the IRB, involve alleged mafia associates.
As this issue goes to press, another member of the Hoffa Junior slate, T.C. Stone of Local 745 in Dallas, faces removal in a similar investigation of corrupt practices.
ATC 64, September-October 1996