Against the Current, No. 60, January/February 1996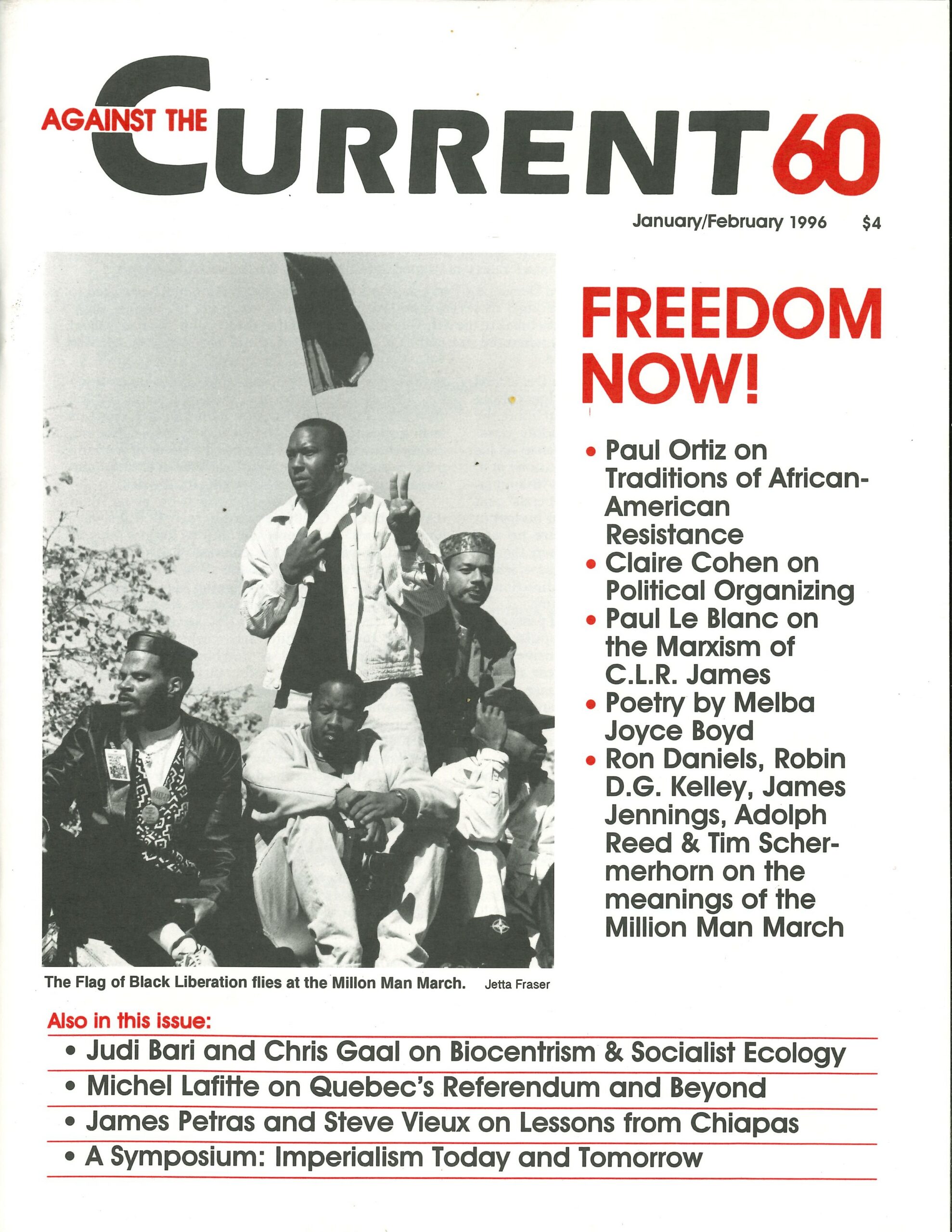 AS WE GO to press, U.S. labor has absorbed one of its more bitter defeats since the loss of the Hormel strike. The United Auto Workers returned to work at Caterpillar after seventeen months on strike, with no contract and no redress of the grievances that caused the walkout.
In Detroit, the newspaper strike has become a bitter war of attrition. The Detroit Newspaper Agency's scab papers, the Free Press and Detroit News, continue to pile up massive losses (the Free Press' parent corporation Knight-Ridder has revised its projection of losses from the strike in 1995 upward to $75 million). Yet Knight-Ridder and Gannett remain apparently prepared to spend as much as it takes to smash the newspaper unions. The unions now publish and distribute over 300,000 copies of their weekly paper, the Detroit Sunday Journal.
In Decatur, where locked-out Staley workers continue their campaign to pressure Pepsi to drop its contract with Staley, the impact of local union elections in which a more conservative new leadership was elected remains to be seen. At Boeing, machinists returned to work with at least a partial victory, after rejecting the first tentative contract–a sign that workers' anger and willingness to resist continues to slowly build.
ATC 60, January-February 1996