Against the Current, No. 57, July/August 1995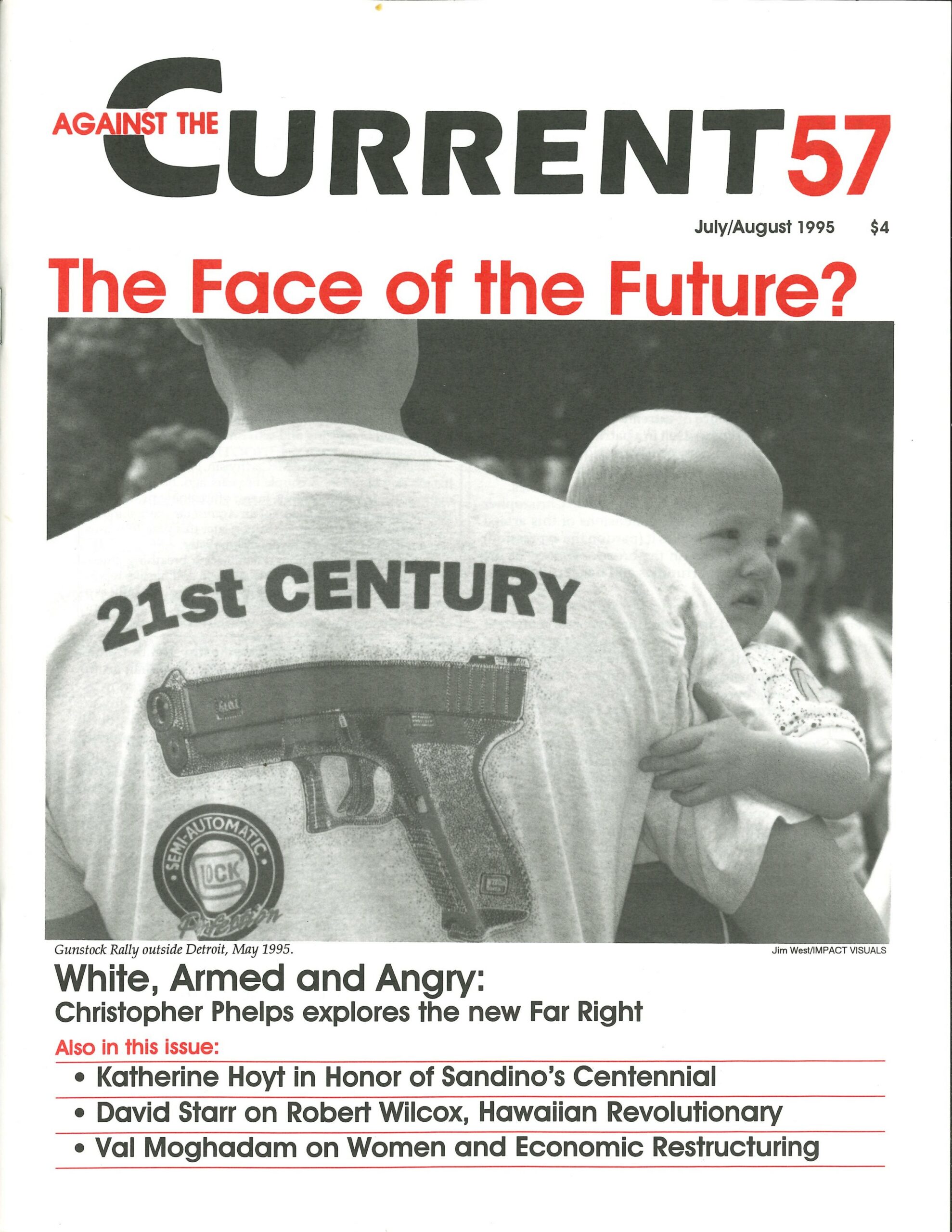 MY LOCAL PAPER'S sports section has lately served as a barometer for measuring the daily gains and setbacks for women in the world of sports — be it women coaches fighting for equitable salaries or athletes fending off homophobic comments from male sports announcers.
Take the case of Jody Runge, University of Oregon women's basketball coach. Runge sought a pay raise last summer after taking her team to the NCAA tournament and being named Pacific 10 Conference coach of the year in her first season.
Runge, the year before, had signed a first-year contract under protest, asserting it violated Title IX (the rule mandating equality for women's and men's collegiate sports) by paying her a base salary of 48,000, as against the men's coach's above-$100,000 salary.
In what looks like a good-faith effort to chip away at gender inequity in athletics, the University of Oregon recently offered Runge a new four-year contract boosting her base salary to $80,000, with bonuses that could raise her pay above $90,000. That this came weeks after Jerry Green, the men's coach, received a new contract that elevates his salary to more than $200,000 casts a somber shadow on an otherwise step forward.
With women's basketball and women's sports in general growing in popularity and receiving wider public support, women coaches are demanding not only equitable compensation for their work, but more financial support for their programs.
To the standard argument (read: rationalization) for paying women coaches less than their male counterparts because women's games "just don't draw the same crowds" that men's games do, women coaches are firing back with a logic that addresses structural inequalities and cuts to the heart of affirmative action: If you give our programs and athletes the same financial and social support that you give the men's, we will be on an equal playing field with access to real tools and opportunities.
With those tools and opportunities — from upgraded equipment to increased marketing of games to fair practice times — women coaches and athletes are beginning to show that it's not just about who can dunk the ball. As Jody Runge put it, "If you expect me to compete with Jerry Green in attendance, you can't give him a tractor and fertilizer and me a mule and a plow."
ATC 57, July-August 1995