Against the Current, No. 56, May/June 1995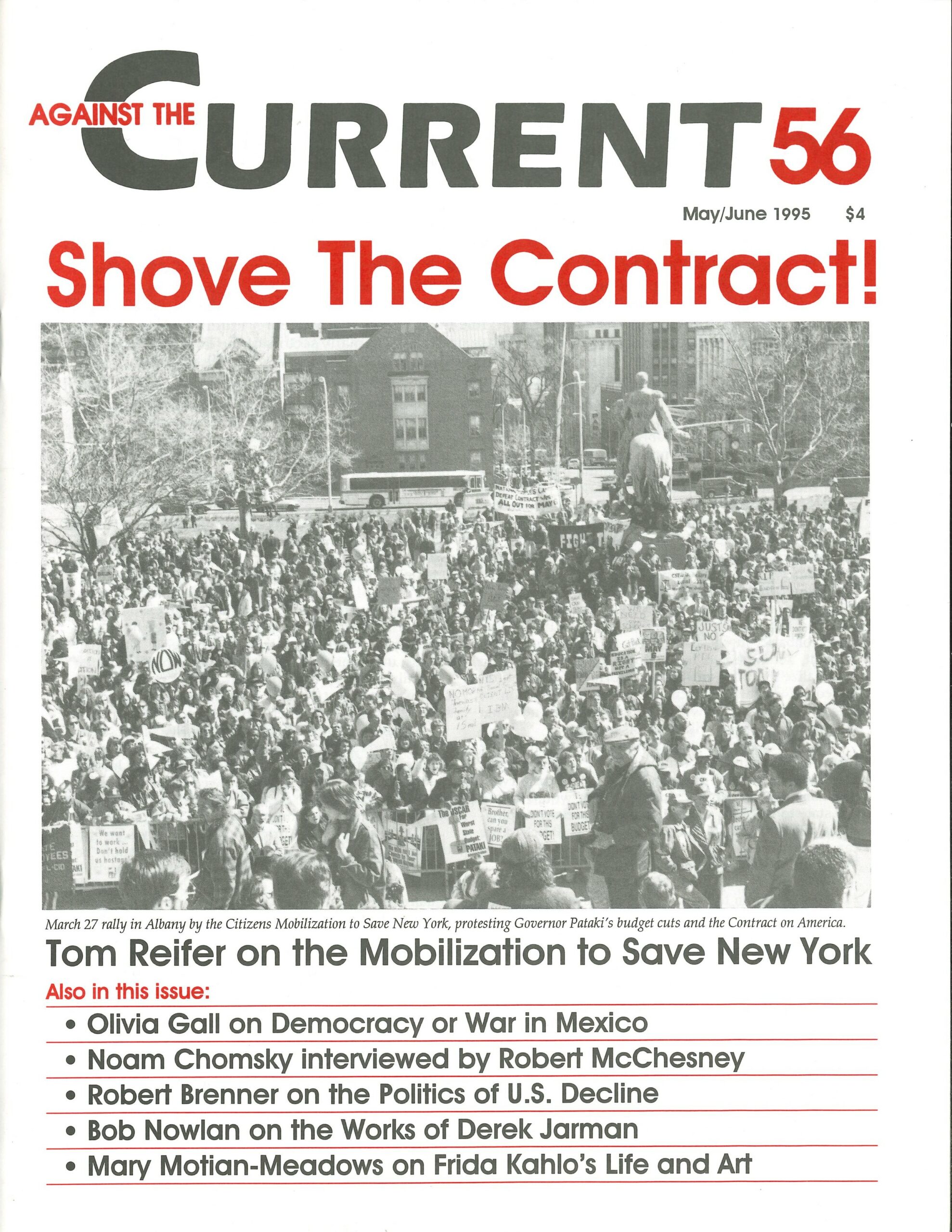 ALEXANDER BUZGALIN, BORIS Kagarlitsky and I are appealing to you to support a fabulous project: "Books for Struggle." We need your help in filling a container with Western radical literature and shipping it to the "Victor Serge Labor Library," the reading room and distribution center we are establishing in Moscow.
Russian activists and left intellectuals suffer from having been cut off from international Marxist and labor traditions for over seventy years. Moreover, it has been very difficult for Russians to learn about actually existing capitalism(s) and the material and ideological struggles that have been carried out against them around the world during the last century.
Our Russian comrades are painfully aware that they are facing a particularly rapacious version of Western-style capitalism which is running rampant across the ex-Soviet Union, leaving in its wake massive unemployment, devastating inflation, crime and political disorientation.
Russia's new-money elites have experts from Harvard and the International Monetary Fund at their elbow to dispense the collective experience and wisdom of the international capitalist ruling classes. Moreover, the AFL-CIO has already taken advantage of the situation by sabotaging attempts at independent labor thought and organization.
Further, the Russian democratic left has been injected with illusions about an alleged "workers' capitalism" based on the fable of ESOPs. Meanwhile, the facts about actually existing capitalism and the lessons of labor struggles, from Homestead to Hormel, are "blank pages."
A Call to Action
"Books for Struggle" is a material aid project with a difference — to make available the books, newspapers and reviews in which these struggles and ideas are recorded and analyzed.
Think of all those left-wing books and magazines lying in your attic or friends' basements! They contain knowledge precious to Russian activists and intellectuals. Ideas are political dynamite, the tools that move mountains.
For radicals with any sense of history, the irony of importing socialist literature into Russia — 100 years after Lenin smuggled in Iskra — should be irresistible. So ransack your own and your friends' radical libraries; pack cartons with useful material on any subject from Alinsky to Zapata; and mail them to: "Books for Struggle," c/o News & Letters, 59 E. Van Buren, Room 707, Chicago, IL 60605.
Attach an invoice and we will acknowledge your donation at full retail value including postage. Act now! The "Books for Struggle" container will leave for the independent Left Center in Moscow as soon as it is full, in any case no later than July 1995.
And, if you don't have the heart to part with your books, send some money to pay for the container.
About the Russian Organizers
Alexander Buzgalin of Moscow State University is a leading member of Scholars for Democracy and Socialism and author of Bloody October in Moscow.
Former Moscow City Council member Boris Kagarlitsky is a leading member of the Party of Labor. His most recent books are The Mirage of Modernization and Square Wheels: How Russian Democracy Got Derailed (Monthly Review Press).
For further information contact: Richard Greeman, 17 Calvin Road, W. Hartford, CT 06110. Tel. (203) 521-5559.
ATC 56, May-June 1995