Against the Current, No. 55, March/April 1995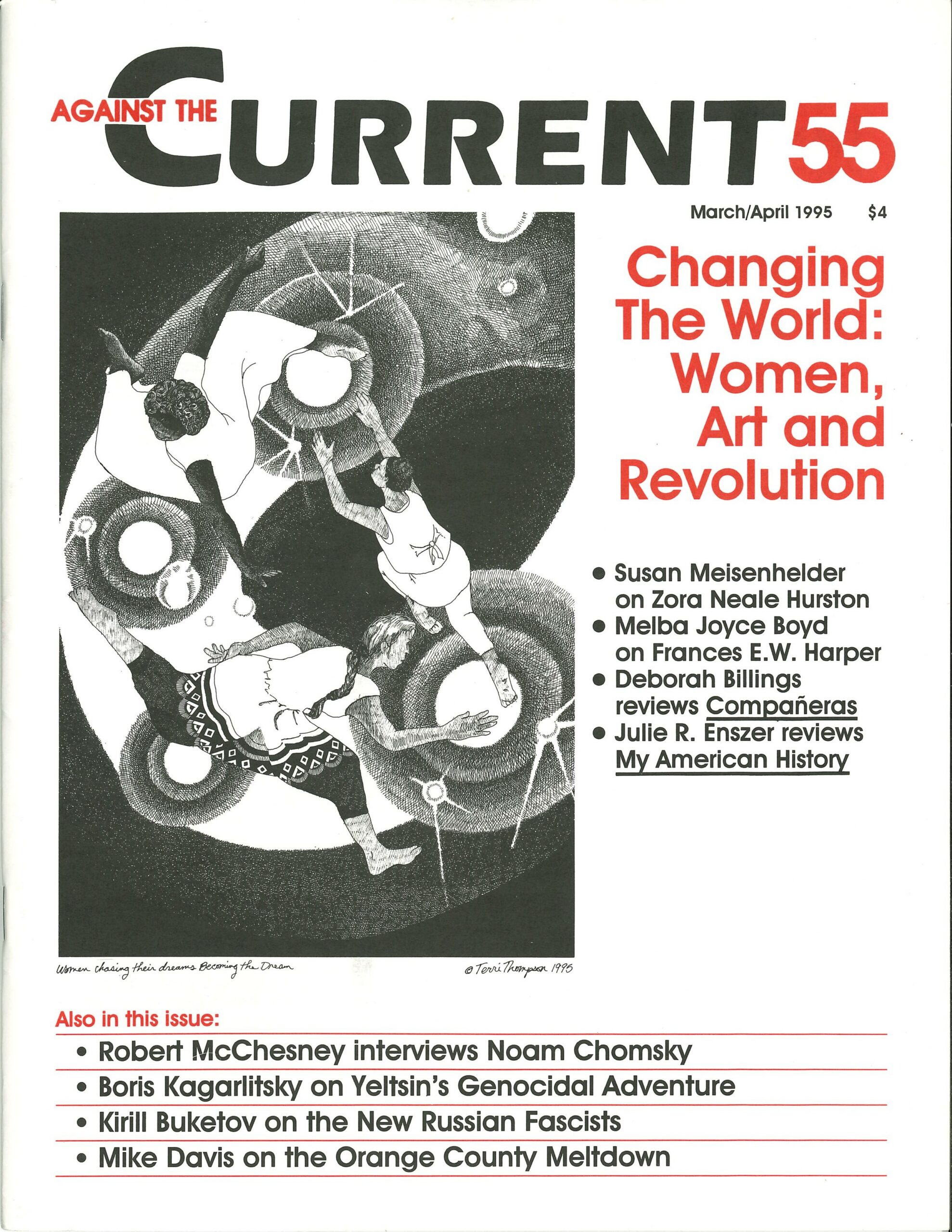 WHILE RICHARD CAMPBELL's review article (ATC 52) on the broadcast reform movement of the `20s and `30s was fascinating as history, some of his examples of progressivism in current popular programming don't make as strong a case for what individual leftists can accomplish as he seems to think.
For example, while The Simpsons has some progressively informed content (which in many cases may be preaching to the converted), it also often espouses quite conventional morality, to the extent that I've even heard it praised as promoting "Christian values" on the conservative media commentary radio program "What's the Story?" It's particularly disgusting in the way it often links ("moderate") religiosity with virtue, and atheism with amorality.
And at least one episode of "Roseanne" was nothing short of revolting. In "Becky, Beds and Boys," Roseanne and husband forbid their daughter to see a boy for trivial reasons (he has a "tough" style and a fake I.D.) and then employ the most sadistic methods to enforce the injunction.
As with so many liberals, it seems Arnold's liberality stops where parental authority gets involved. (I confess I haven't seen the show since, being so disgusted and enraged by that episode; but I think it's reason enough to exclude its unqualified characterization as "progressive.")
From a socialist standpoint, the real hope for broadcast reform is not that the ruling class no longer has a "natural enemy" (the constructed enemy of "Communism" is in fact quickly being replaced with others), but that the growing mood for political independence, both electoral and non-electoral, within labor and other social movements will give impetus to the creation of mass movement-based media — with or (more likely) without government support.
ATC 55, March-April 1995