Against the Current, No. 52, September/October 1994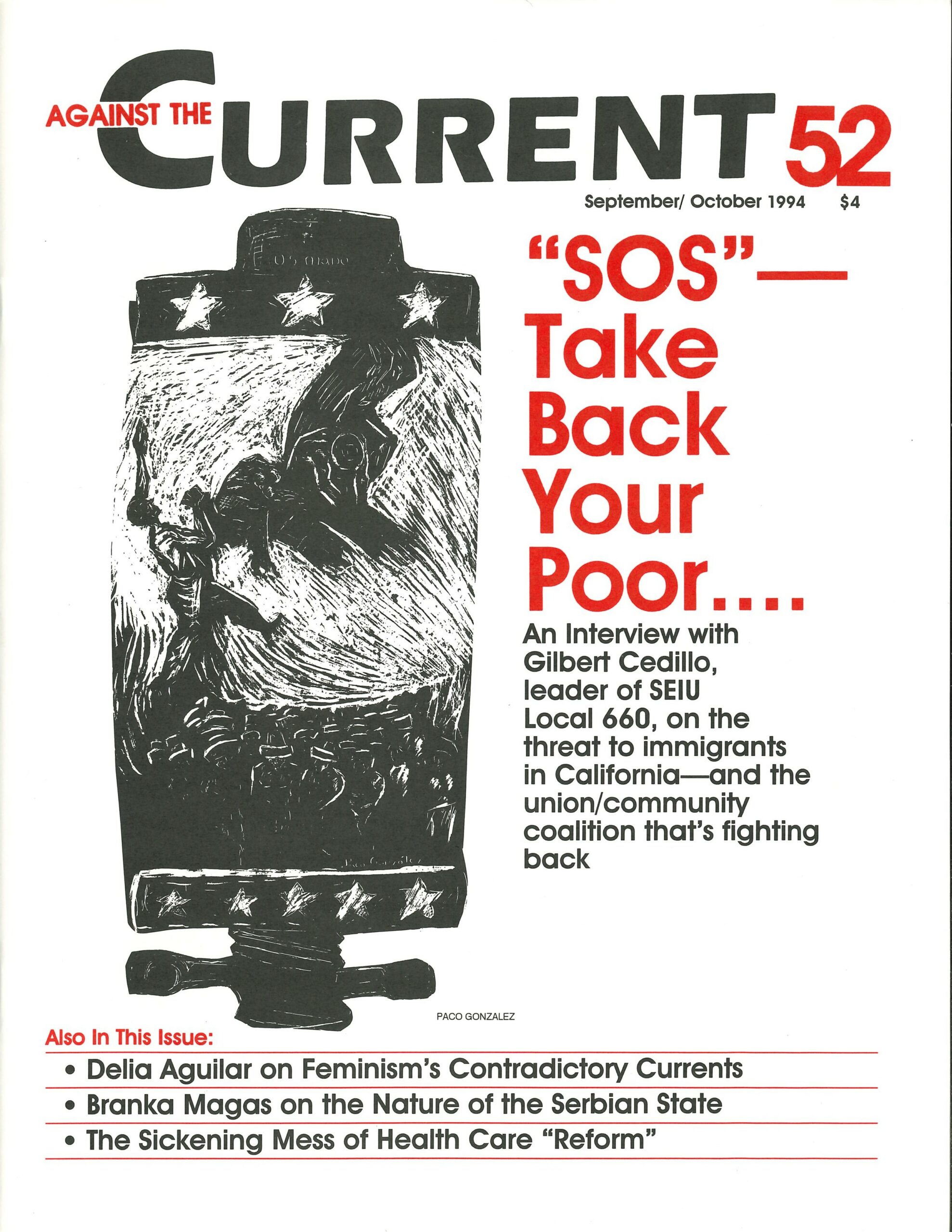 "HAVE WE EVER seen a torturer help his victim?" That question is raised by democratic popular activists in Haiti in a document they issued on July 4, opposing both the murderous military dictatorship and U.S. invasion plans.
"The sending of foreign troops to Haiti — in whatever form or whatever modality — could not be a healthy or liberating alternative for the country. The intervention, in the current conditions of institutional deterioration…will be the surest way to protect and guarantee the powerful foreign interests against the . . . democratic and popular
movement." (Haiti Info, July 16)
Meanwhile, the U.S. Guantanamo base by mid-July was packed with 18,000 Haitian refugees. Under Clinton's "reformed" refugee policy, two percent of the claimants have received political asylum.
We urge our readers to get in touch with Haiti solidarity groups in your community and learn their plans for responding if and when the United States mounts military intervention. A national hotline on Haiti can be reached at 1-800-HAITI-94.
ATC 52, September-October 1994