Against the Current, No. 52, September/October 1994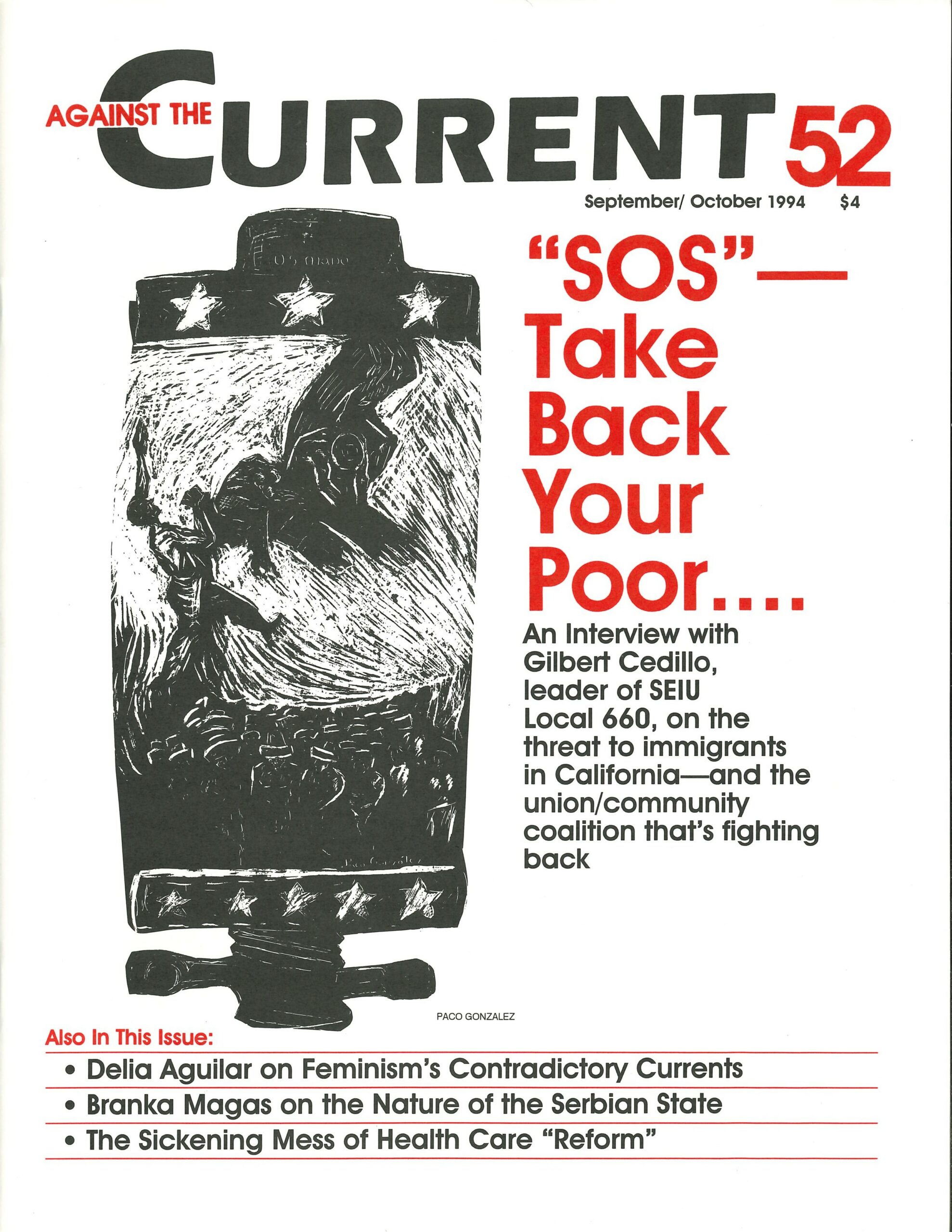 LENORE HOLYON, 47, a leader of the Milwaukee branch of Solidarity and a prominent activist on the Milwaukee left for more than a decade, died July 2. She had been hospitalized for a week following a heart attack suffered in the midst of organizing a Midwest socialist conference.
A lifelong resident of Milwaukee, Lenore began her involvement in the socialist movement in 1983 when she joined the Socialist Workers Party (SWP). Although she hadn't joined an organized socialist group until her mid-'30s, she often half-jokingly spoke of how she'd considered herself a socialist since birth.
Suffering rheumatic fever as a child, Lenore experienced heart problems the rest of her life. Forced to subsist on Social Security disability payments, she spent her entire adult life at or near the poverty line. Her experience with the American medical establishment turned her into an ardent proponent of socialized medicine, and for years she aggressively campaigned for a single-payer health care system.
Lenore Holyon was an activist, a committed fighter for social justice, a revolutionary. In the reactionary political climate of the 1980s and `90s, she never wavered in her socialist convictions.
In 1991 she resigned from the SWP in disgust over its sectarian drift. She abandoned the SWP but not her commitment to socialist politics. Within a year she'd joined the newly formed Milwaukee branch of Solidarity and was voted into the leadership at practically her first meeting. She was impressed with the free and open atmosphere in Solidarity. She'd found a political home.
In the final months before her death Lenore focused her energies on what was for her a very important area of work — independent political action. She was integrally involved in setting up Wisconsin's new alternative political party, the new Progressive Party. She was thrilled when she learned she was being considered as a candidate for statewide office on the party's ticket.
Lenore left behind two daughters and many friends. Two memorial meetings were held honoring her life of selfless dedication. She lived a good life, a model for those fighting for a better world.
ATC 52, September-October 1994