Against the Current, No. 52, September/October 1994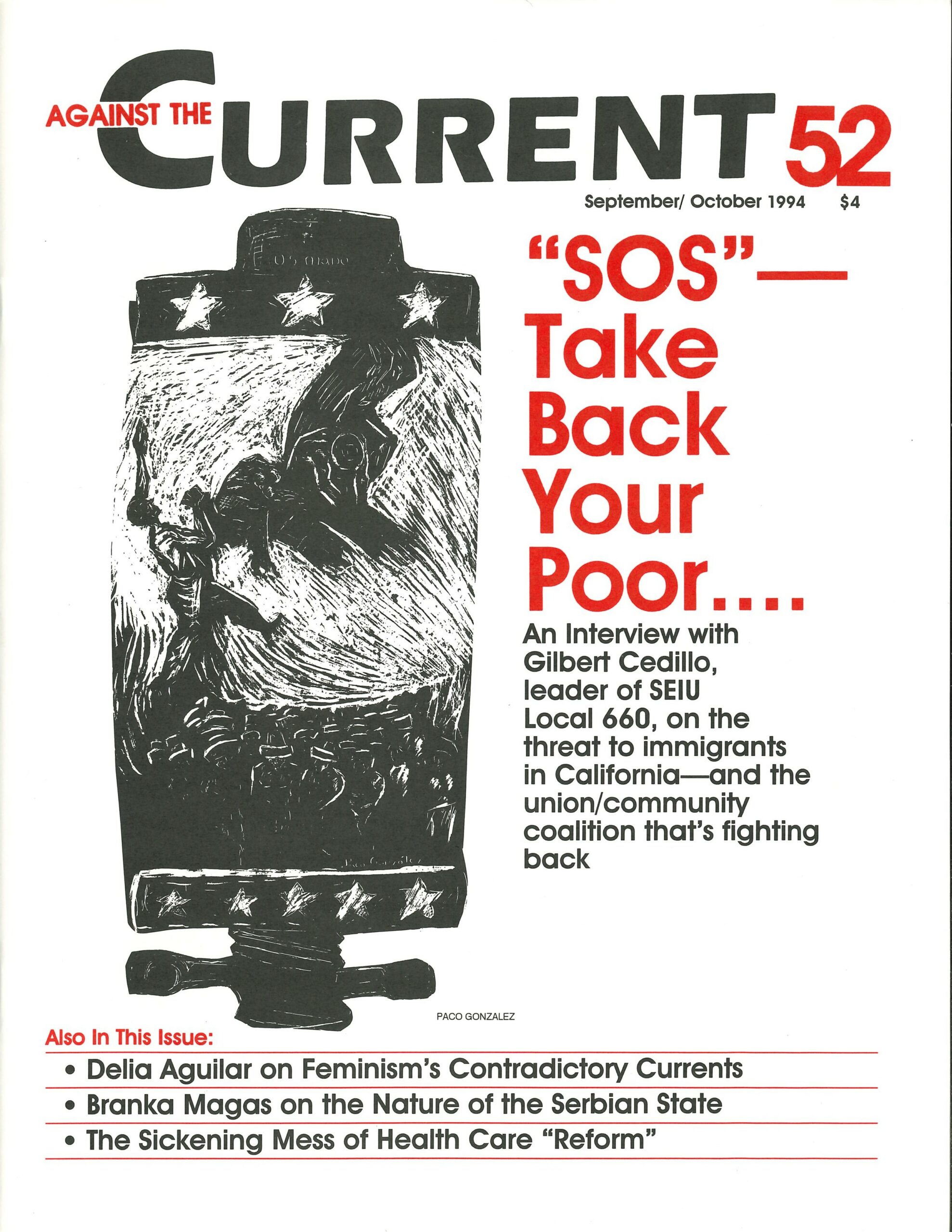 THE STATE OF Pennsylvania hopes to kill Mumia Abu-Jamal. The corporate censors at National Public Radio merely wish to suppress his message.
In mid-May, NPR canceled a planned series of commentaries by Abu-Jamal concerning life in prison and death row, which were to have been broadcast on NPR's "All Things Considered" (indeed!). Immediately following the cancellation, the 60-station Pacifica Radio News network announced it would pick them up.
Jamal was president of the Philadelphia chapter of the Association of Black Journalists when he was framed in 1982 on charges of killing a police officer.
Jamal was driving a cab on December 9, 1981 when he saw a police officer beating his brother. He jumped out to stop the beating, and was himself badly beaten and shot in the abdomen. Someone in the crowd fired on the police, killing an officer, and fled. Jamal's conviction was based largely on the testimony of two witnesses who faced pending charges and changed their stories several times.
Jamal had been fired from a broadcast job for interviewing members of the MOVE organization in their prison cells, following their 1978 confrontation with the Philadelphia police and Rizzo administration. He was also a former spokesperson for the Black Panther Party, all of which made him an obvious target for the state and police.
On June 3, Ossie Davis hosted a "Speak-Out for Jamal!" to protest NPR's action. In his taped greetings to the rally, Jamal reported:
"To hear NPR tell it (and as of this date I've heard nothing from them) I was fired because my pieces, some taken from my article published in the Yale Law Review, weren't `compelling.' This suggests that a person's impressions of life in America's overcrowded and oppressive conditions where over a million people are held captive, or of life on America's death rows where people, some 2800 men and women, await their killing by the government, is of no importance."
The speak-out was sponsored by the Committee to Save Mumia Abu-Jamal (163 Amsterdam Avenue, New York, NY 10023-5001) and the Partisan Defense Committee (P.O. Box 99, Canal Street Station, New York, NY 10013), which stated that "NPR's cancellation, under pressure from the Philadelphia Fraternal Order of Police and supporters of the racist death penalty, made this ban a life and death issue of free speech."
Ossie Davis told the meeting, "Mumia is somebody that we need desperately. At a time like this we cannot afford to let them take such a voice from us without putting up a struggle of gigantic proportions."
Jamal's defense team, headed by Leonard Weinglass, continues to uncover evidence in seeking a new trial. But there is a race for time as the Pennsylvania state legislature is about to enact a bill which would force the governor to begin signing death warrants for those now on death row.
Financial contributions (tax-deductible) can be made payable to the Bill of Rights Foundation, earmarked "Jamal," and sent to the Committee to Save Mumia Abu-Jamal. To protest NPR's censorship, phone managing editor Bruce Drake or Mary Morgan at (202) 414-2305, or fax (202) 414-3045.
ATC 52, September-October 1994