Against the Current, No. 50, May/June 1994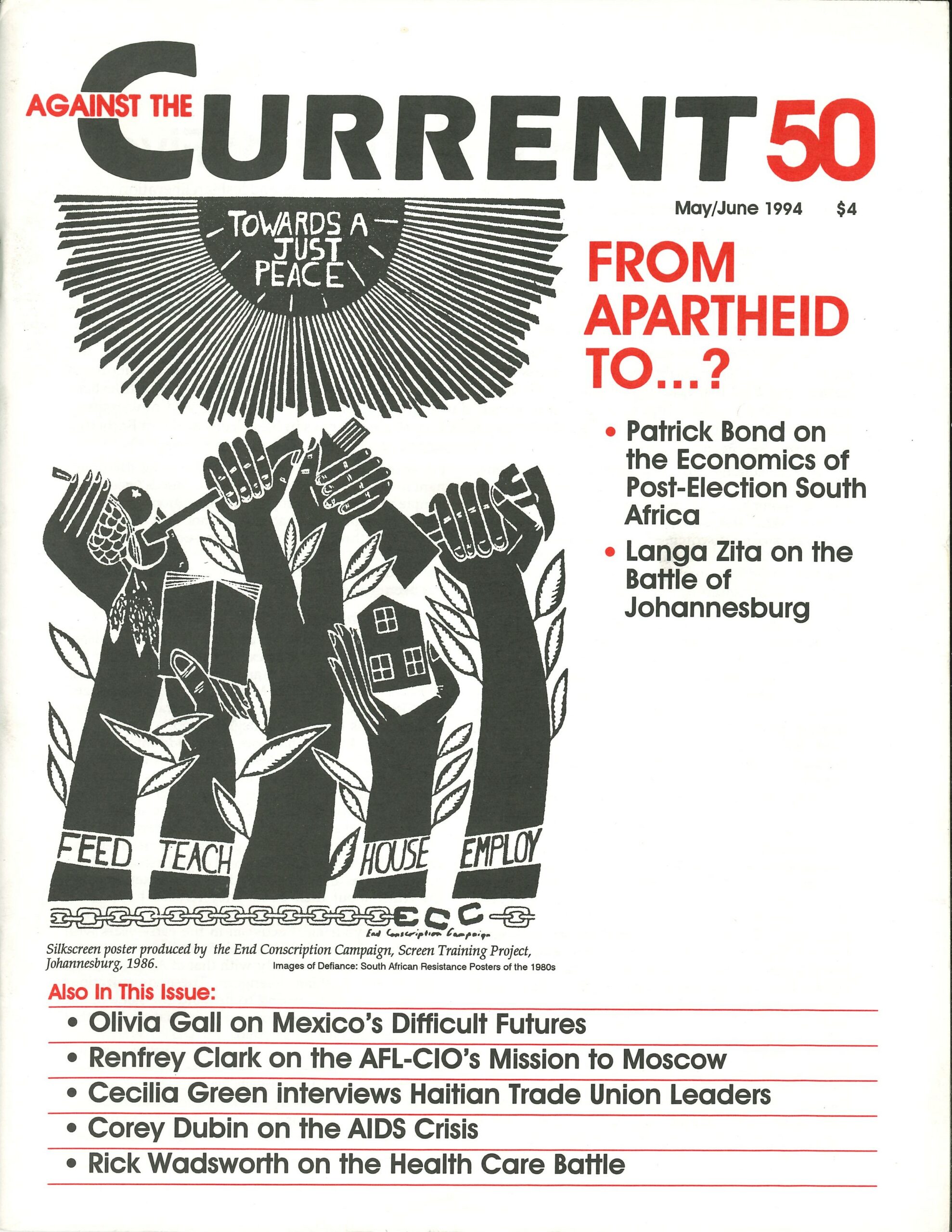 Ann E. Menasche
Ever since last November, Brenda and Wanda Henson, a lesbian couple in Ovett, Mississippi, have been victims of a campaign of harassment and violence aimed at shutting down the feminist educational and cultural retreat that they are building. Rather than close Camp Sister Spirit and leave the state, the Hensons have decided to lead a campaign of their own to defend their civil rights.
The Hensons purchased 120 acres in Ovett in July 1993. They wanted to use the land as a site for the Gulf Coast Women's Festival as well as making it available to like-minded organizations that are working on such issues as racism, sexism, homophobia, ableism, domestic abuse and violence. They envisioned a place for feminist networking, organizing and consciousness raising.
Then the Hensons found a dead dog draped across their mailbox. Since that time, they have received death threats by mail; someone phoned in a threat to kill Brenda's son; three bombs went off in front of their gate during a lesbian conference; gunshots were fired at a camp caretaker; and two Baptist-led fundamentalist meetings with several hundred people — many of whom were bussed in from neighboring churches — were held to oust the lesbians from town. At one meeting, a man was overhead as saying, "It's time to get out the white sheets."
Recently, a suit was filed against Camp Sister Spirit, claiming they are a "nuisance" that would "depreciate property values" and jeopardize the tranquility of "the home."
Terrorized But Not Intimidated
The bigots' terrorist campaign is receiving funds nationally from the Christian Coalition and has become a cause celebre for the radical right. Meanwhile local authorities have been virtually useless in protecting the women. The Sheriff's deputy has been quoted as saying, "You're filth … everyone knows that all your violent crime is caused by homosexuals."
The Hensons have not been intimidated. "It's pride," says Wanda. "We're proud to be dykes, proud to be using our lesbian vision … I'll never turn my face in front of social injustice." With the help of the National Lesbian and Gay Task Force, the women began speaking to the national press and reaching out to the entire progressive movement. Rev. Ben Chavis of the NAACP, Rev. Joseph Lowery of the Southern Christian Leadership Conference, the Center for Constitutional Rights, the Quakers, and some local and state NOW chapters are among those that have offered support.
The Hensons also demanded that the Justice Department take action. On February 18, Attorney General Janet Reno ordered federal civil rights mediators to Ovett. (Never before has the Justice Department intervened in a case involving lesbians or gays.) The opposition refused to meet with the mediators and subsequently filed suit against the Justice Department for overstepping its authority. Since the suit, the FBI has shown some interest in investigating the violence.
The Hensons' story demonstrates the desperate need for federal civil rights protection for lesbians and gays. It is also a warning that as long as homophobia remains an "acceptable" prejudice and fundamentalists spew hatred, none of us are safe.
ATC 50, May-June 1994