Against the Current, No. 48, January/February 1994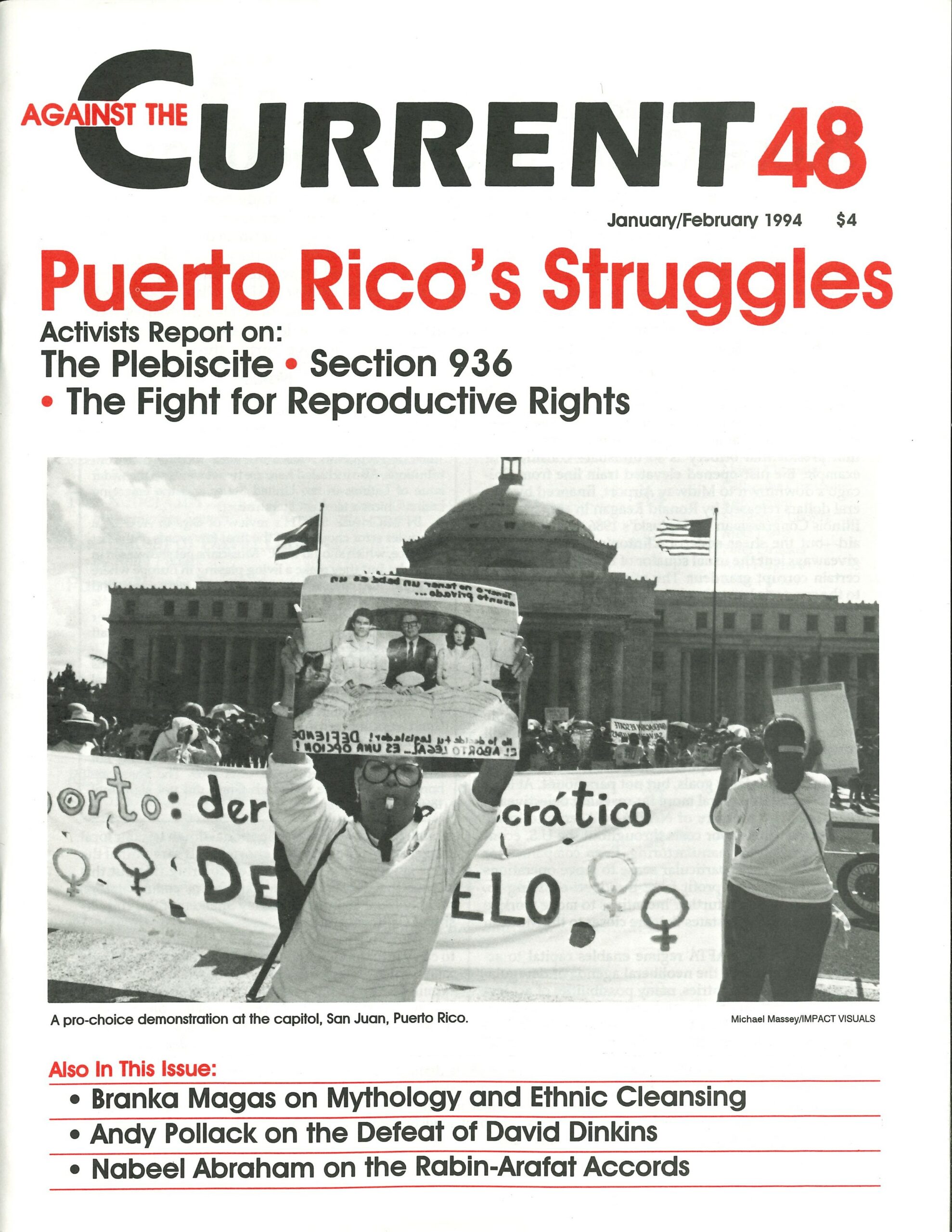 LAST OCTOBER 25, seventy-five people, mostly people with Chronic Fatigue Immune Dysfunction Syndrome (CFIDS), demonstrated in front of the American Public Health Association Convention in San Francisco, protesting its failure to include even one session on CFIDS.
Misnamed the "Yippie flu,' the disease strikes people of all races, ages and socioeconomic backgrounds. Although males and children are attacked by the disease, the overwhelming majority are women. CFIDS is characterized by significant and long-lasting immune disregulation, creating a host of problems including flu-like symptoms, disabling exhaustion, neurological problems, chemical hypersensitivities, muscle and nerve pains, balance problems and cognitive difficulties. Many people with CFIDS are unable to work, perform ordinary household tasks, or even get out of bed. But they are often unable to collect government or private disability insurance because their claims are denied.
The coalition raised four demands:
• Adequate funding for research, treatment and a cure for CFIDS.
• An end to discrimination against people with CFIDS in the workplace and in disability.
• A single-payer health plan providing universal, quality medical and in-home care.
• A toxic-free environment.
A broad coalition—including feminist groups, CFIDS advocacy organizations, ACT-UP, Lesbian Uprising! environmental, health and single-payer groups as well as Bay Area Solidarity—sponsored the action.
January-February 1994, ATC 48