Against the Current, No. 46, September/October 1993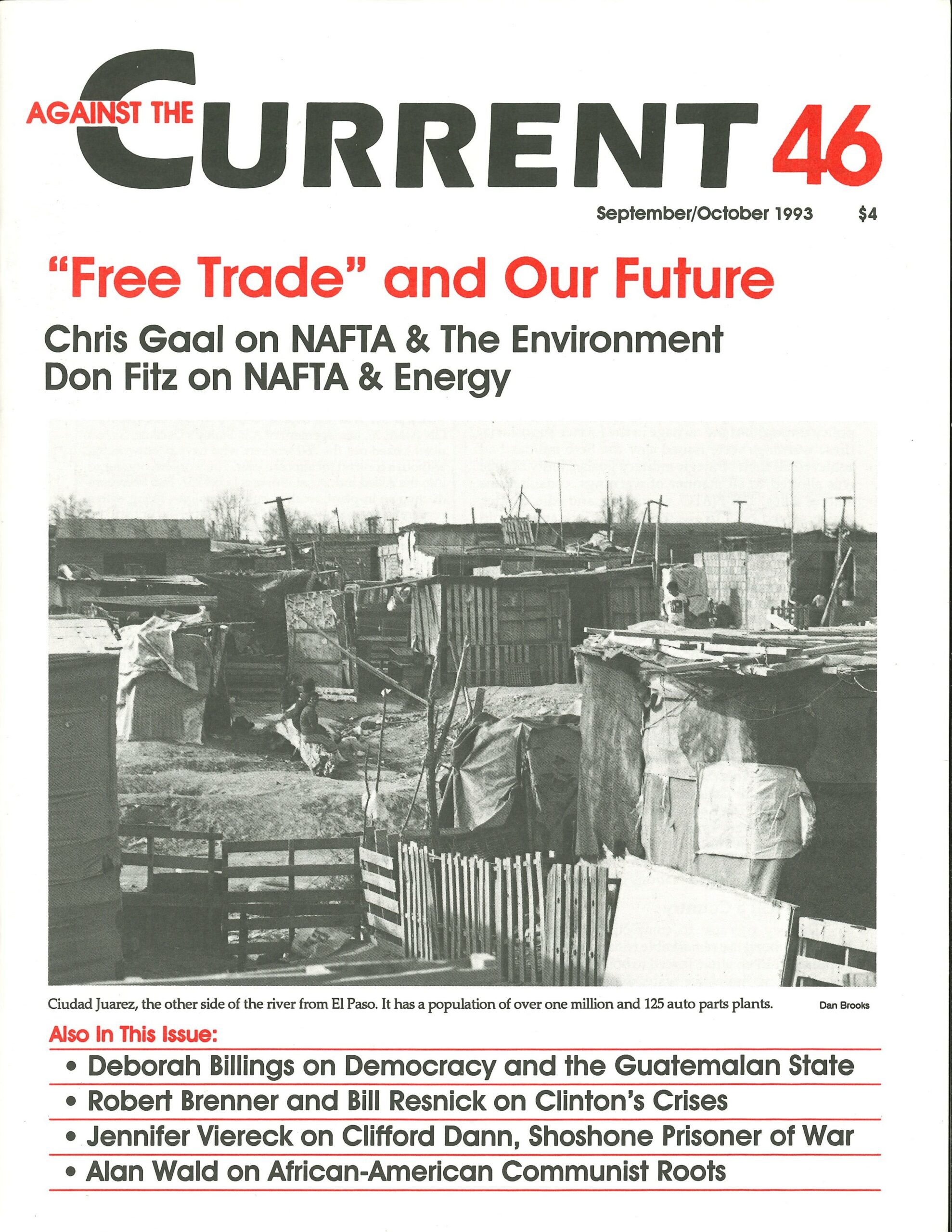 SINCE 1989, MEXICO's national petroleum company (Pemex) has seen a drastic reduction in its unionized membership. Over 130,000 have been either laid off or transferred into 'confidential' or non-union positions, leaving the once strong oil workers union (STPRM) with now just 70,000 members.
Demanding reinstatement or full severance pay under Mexican Labor Law, nearly 5,000 ex-Pemex workers began marching from the oil-producing states of Guanajuato, Veracruz, Tabasco and Jalisco to Mexico City in late April 1992.
After thirty-nine days' encampment in the city's large central plaza, an agreement was finally reached. Pemex—along with the Pemex Workers' Democratic Front, human rights activists and political party representatives—negotiated full severance payment of nearly $250 million. This amount was to cover former full-time workers, subcontracted workers, as well as farmers whose community lands were affected.
But just eight months later oil workers were back in Mexico City. Camping in makeshift tents assembled from plastic sheets, 1,200 oil workers demanded their denied severance and retirement pay. They have survived by donations deposited in metal cans from passersby and from unions in Mexico City.
On July 24, 1993, after fifty-three days in the central plaza, 350 fired workers from Veracruz, Guanajuato and Jalisco lifted their encampment after negotiations with the Secretary of the Interior. However, oil workers from Tabasco continue to occupy the plaza, awaiting an answer to their petitions.
September-October 1993, ATC 46