Against the Current, No. 45, July/August 1993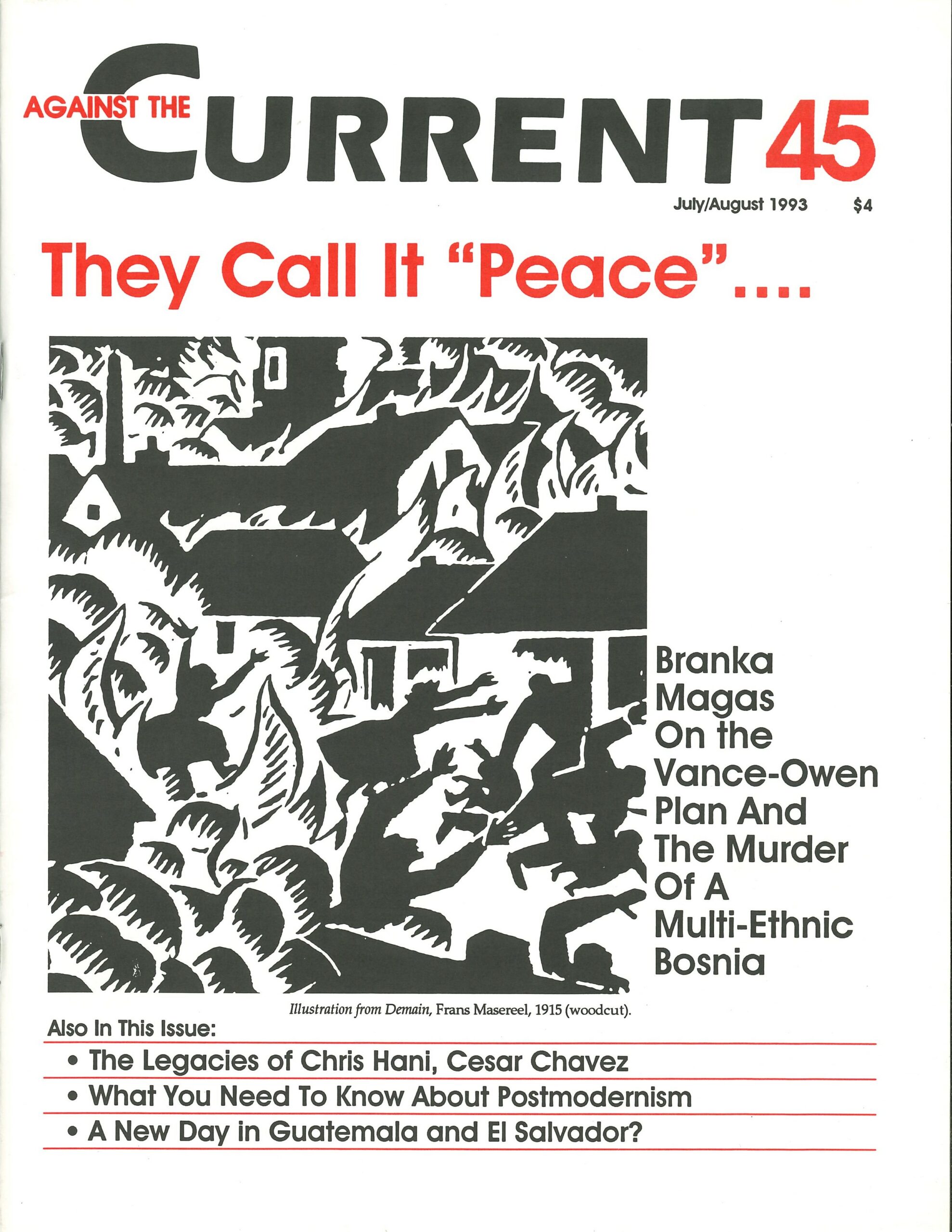 LULA (LUIS INACIO da Silva) of the Brazilian Workers Party thinks that the Brazilian government should immediately prohibit large-scale burning and deforestation in the Amazon until scientific research can survey the region's existing ecological richness.
"Our position is one of strict defense of the forest,' he says, 'but one that does not rule out the possibility of a politics of Amazonian development compatible with environmental conservation. And this will include a politics of agrarian reform, the creation of small properties, the concession of vast extractive reserves to the rubber tappers where they might harvest natural forest products," and, he adds, 'the demarcation of indigenous lands."
Lula also feels that it is necessary to avoid diverting resources to huge, centralized hydroelectric dams. He is opposed to the construction of the Cararao hydroelectric power plant in the Xingu, which would inundate the traditional lands of the Kayapo Indians in the southern part of the state of Pars.
The policy of the Workers Party is to support the search for alternative forms of energy, such as solar, natural gas, agricultural/urban biomass conversion, and the processing of sugar cane residue.
Should Lula be successful in his bid for the Presidency, he intends to make use of the Amazon's growing importance to the developed world in order to negotiate better terms for Brazil's external debt. In his view, the debt is by far the largest threat to the nation's sovereignty.
[Translated by David Crum from Tempo E Presenca, Aug.-Sept 1989, published by CEDI, the Ecumenical Center for Documentation and Information, Brazil.]
July-August 1993, ATC 45