Against the Current, No. 40, September/October 1992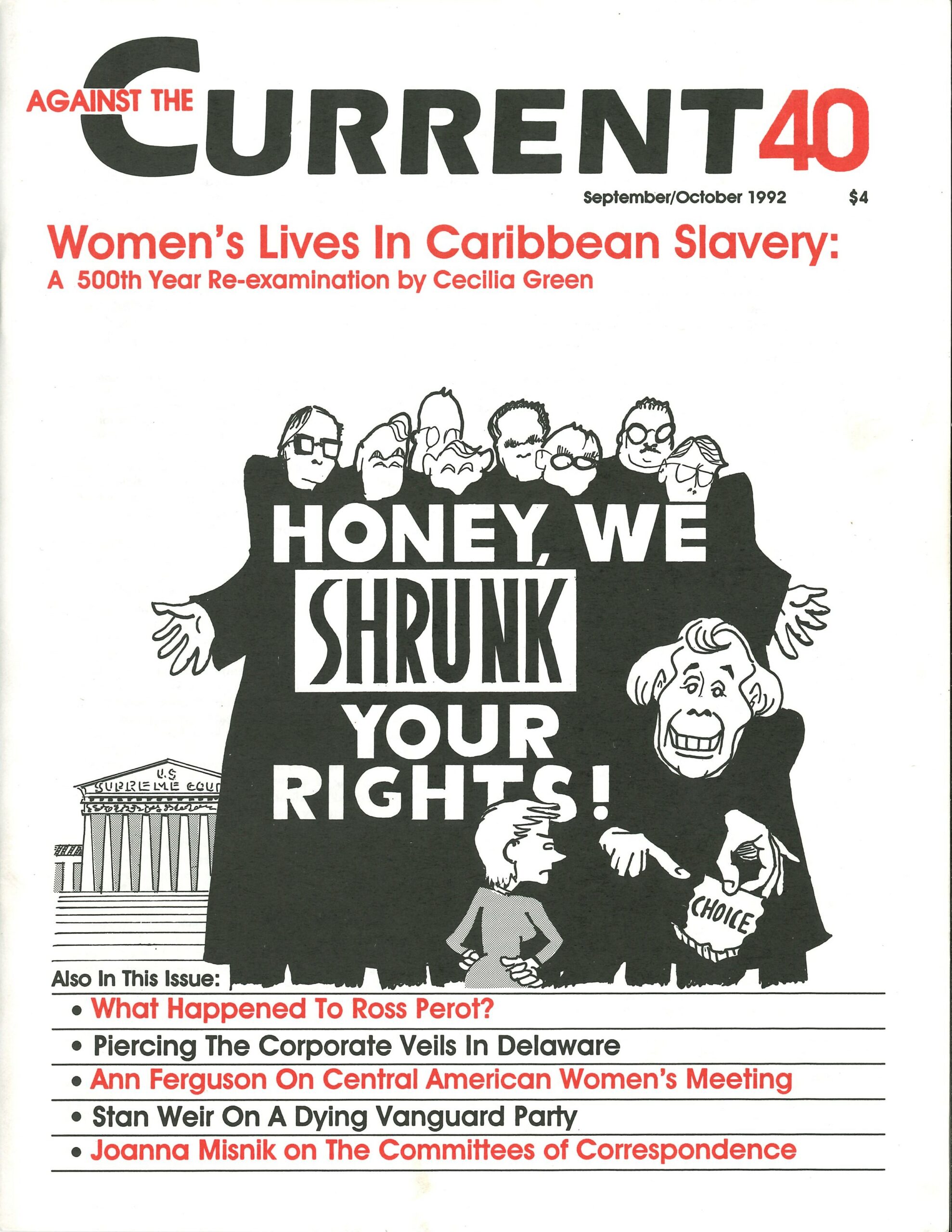 PHIL CLARK, a former member of the Chicago branch of Solidarity, died May 18 in Chicago following a decade-long affliction with Parkinson's disease. Born in St. Cloud, Minnesota on May 27, 1921, Phil joined the Socialist Workers Party during the late 1930s while an undergraduate at the University of Minnesota.
Phil left the SWP after World War II when the organization requested a number of its gay members to resign. He spent ten years as a journalist and gardener in Mexico before moving to Boston to edit the journal Horticulture. He then worked for the New York Botanical Gardens, moving to Chicago in the '60s to join the staff of the Field Museum of Natural History. He later organized and led botanical, horticultural and ecological tours to numerous countries.
After he left the SWP Phil remained an ardent and committed socialist and, acting on his convictions, joined Solidarity shortly after its founding in 1986. Despite his increasingly debilitating disease Phil continued an extraordinarily active political agenda, which focused on the ecology movement and efforts to prevent the destruction of the El Junque rain forest in Puerto Rico.
Although Phil eventually resigned from Solidarity, he never relinquished his vision of a socialist society. He will be remembered for his skill as a gardener, his care for, and knowledge of, plants; his remarkable tropical fish collection; his championing of the ecology movement; for the half century he spent as a socialist militant; and for being a vital, decent, caring person who engaged all those with whom he came in contact.
September-October 1992, ATC 40