Against the Current, No. 38, May/June 1992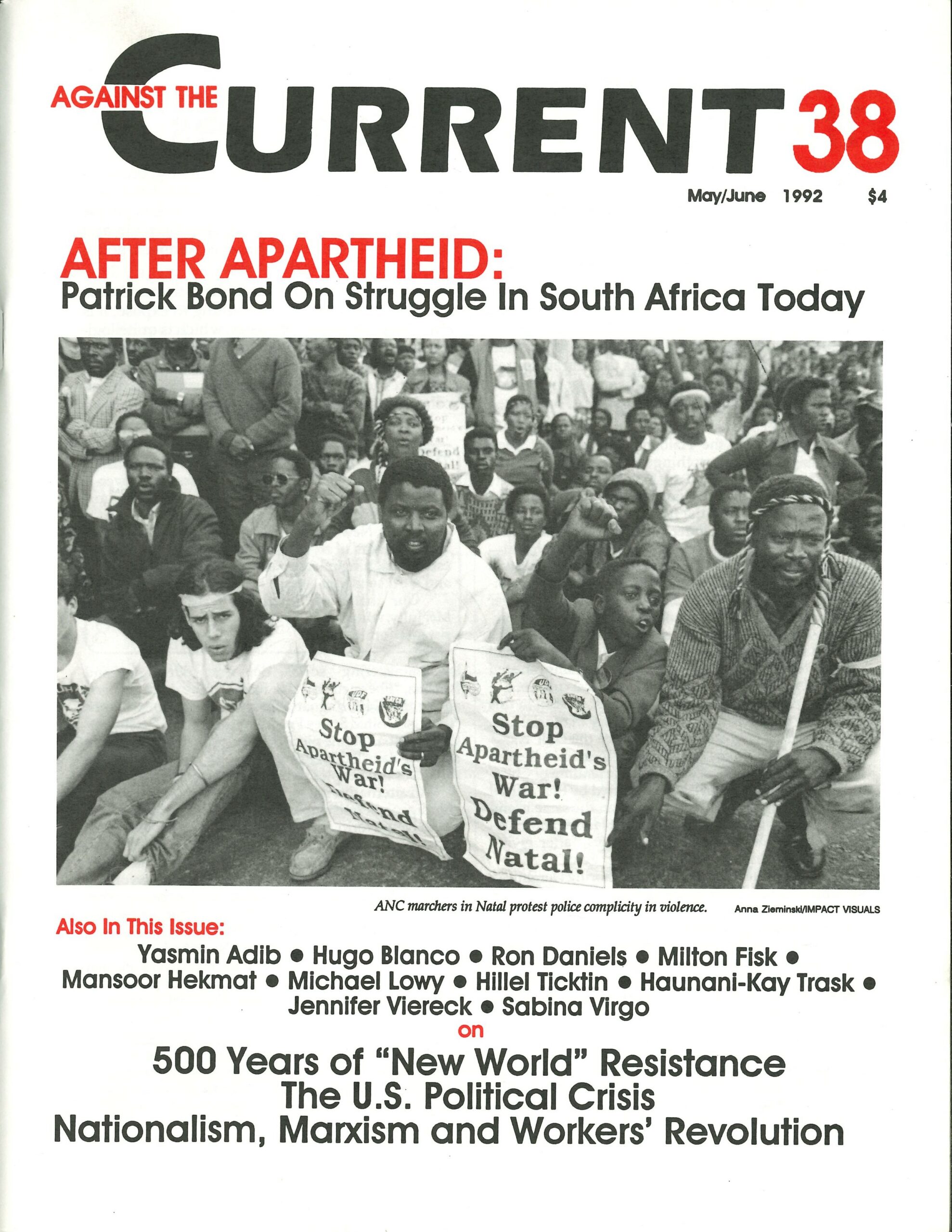 WHAT IS THE future of Marxism–of revolutionary working-class politics–after the end of the Cold War system and the collapse of the USSR?
We present here three contributions to a critical ongoing discussion, offering varying perspectives on Marxism in relation to nationalism and other questions. Michael Lowy, a theorist and activist with deep roots in both the European and Brazilian struggles, was asked by the editors of ATC to discuss the problems of national liberation and nationalist thought in the new world situation. Mansoor Hekmat, the leader of an Iranian revolutionary workers' group in exile, spoke with ATC editor Suzi Weissman on her program Portraits of the USSR on KPFK in Los Angeles. Hillel Ticktin, whose personal and political roots lie in the struggle in South Africa and the analysis of the Soviet Union and Eastern Europe, argues that the "end of Stalinism" makes the rediscovery and purification of authentic Marxism both possible and essential for revolutionaries today. Needless to say these contributions are published not to close a discussion but to further stimulate it.
May-June 1992, ATC 38