Against the Current, No. 37, March/April 1992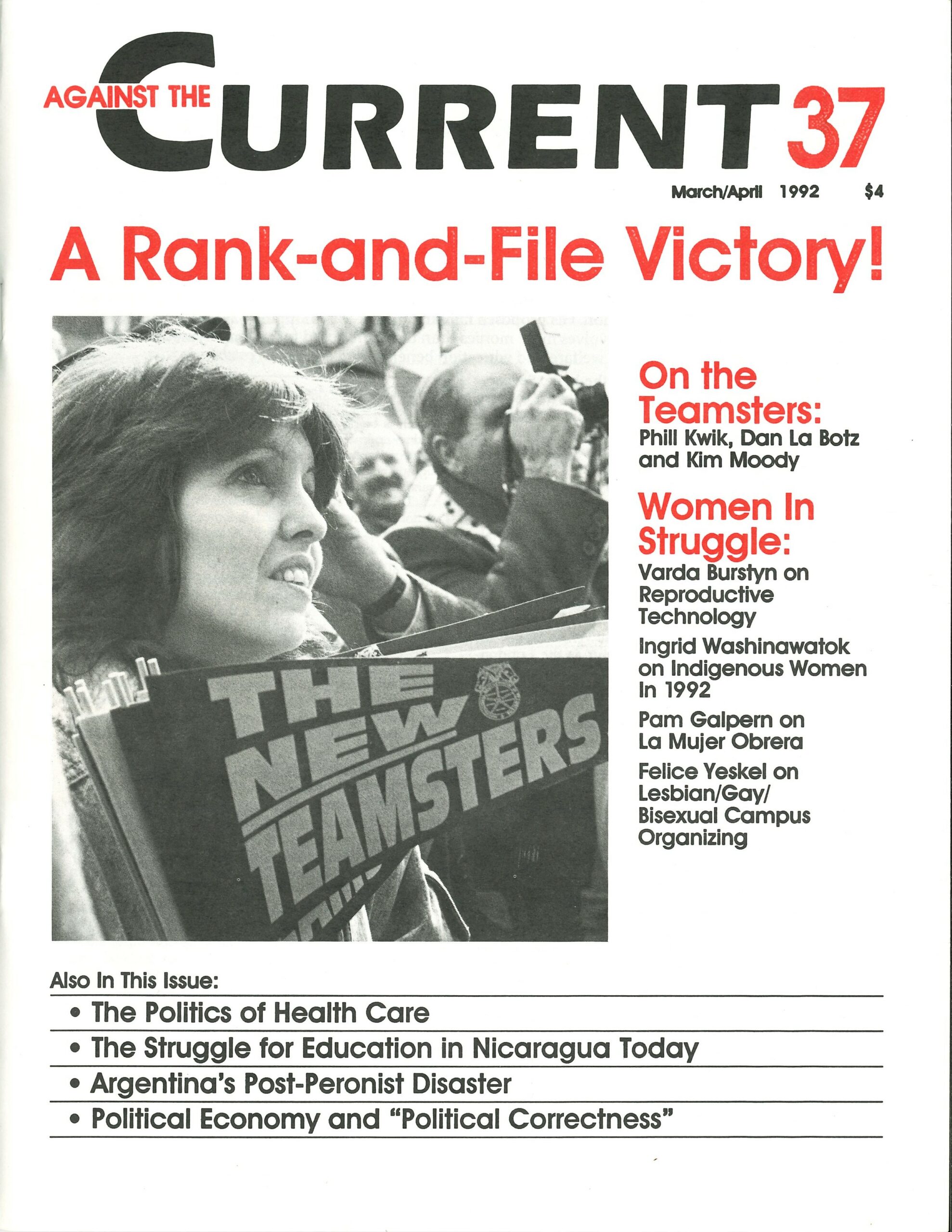 ROBERT A. HILL, the literary executor of C.LR. James, has arranged for what amounts to James' collected works to be published by Blackwell Publishers. Among the first books to be published will be the prospectus for a book on American Civilization, written in 1950 (referred to by Kent Worcester in ATC 35) and a later, more finished draft done in 1956.
Some of James' writings from the period 1940-1953, which have appeared only in mimeographed form, should eventually appear in this series. Some of James' works are available from Bewick Editions, P0. Box 14140, Detroit MI 48214.
March-April 1992, ATC 37