Against the Current, No. 36, January/February 1992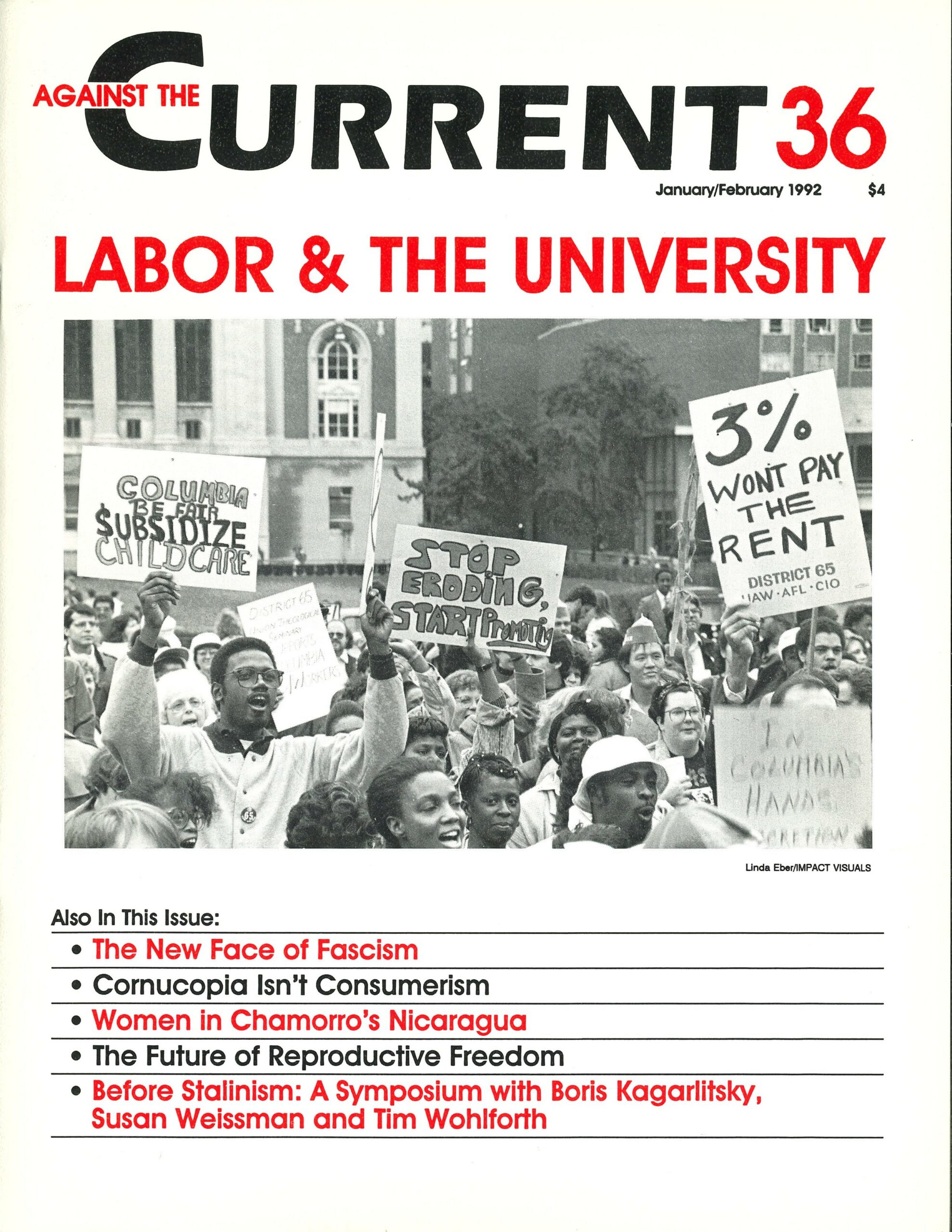 IN CUBA TODAY, the combination of the U.S. embargo—which has continued for thirty years—and the drastic reduction in trade with the Soviet Union and Eastern Europe has created a dramatic situation. There are growing shortages. The undoubted gains in matters of health and education are likely to come under threat.
Criticisms are made of Cuba's shortcomings in terms of democracy, in the name of human rights. But this criticism does not give the right—in the name of human rights—to economically suffocate a country.
We have different positions on the Cuban regime. We join together to denounce a situation which aims to bring down a regime by starving a people. This one-sided aggression from the world superpower can in no way be justified. The Cuban people themselves must determine the future of their country.
We thus demand an end to the blockade which is an attack on the lives and dignity of the Cuban people.
This appeal is part of an international campaign. It has been signed by many political figures, intellectuals and activists. These include members of the editorial board of Against the Current; international signatories including Neville Alexander, Tony Bern, Tomas Borge, Omar Cabezas, Costa-Gavras, Janette Habel, Luiz Inacto Lula de Silva, Ernest Mandel, Daniel Singer, Joaquin Villalobos and many others; and such U.S. signers as:
John Beverley, Professor of Spanish and Latin American Studies, University of Pittsburgh
Elombe Brath, Chair, Patrice Lumumba Coalition, Harlem
Dennis Brutus, Professor of African Literature, University of Pittsburgh (and South African exile)
Mari Jo Buhle, Professor of History, Brown University
Paul Buhle, Lecturer, Rhode Island School of Design
Noam Cbomsky, Institute Professor, MIT
Dan Cohen, Cultural editor, Guardian (U.S.)
Ron Daniels African-American activist
Rabab Hadi. Chair of Public Relations Committee, Union of Palestinian Women's Associations
Katherine Gonzalez, National Coordinator, Nicaragua Network
William M. Kunstier, Attorney
Saul Landau, Writer
Paul La Blanc, Editor, "Revolutionary Studies," Humanities Press
Sheldon Liss, Professor of Latin American History and Politics, University of Akron
Harry Magdoff, Editor, Monthly Review
Molly Rush, Director, Thomas Merton Center
Angela Sanbrano, Executive Director, CISPES
Sonia Sanchez, Poet
Signatures or financial contributions may be sent to: John Daniel, c/o Progressive Action Center, 1443 Gorsuch Avenue, Baltimore MD 21218.