Against the Current, No. 34, September/October 1991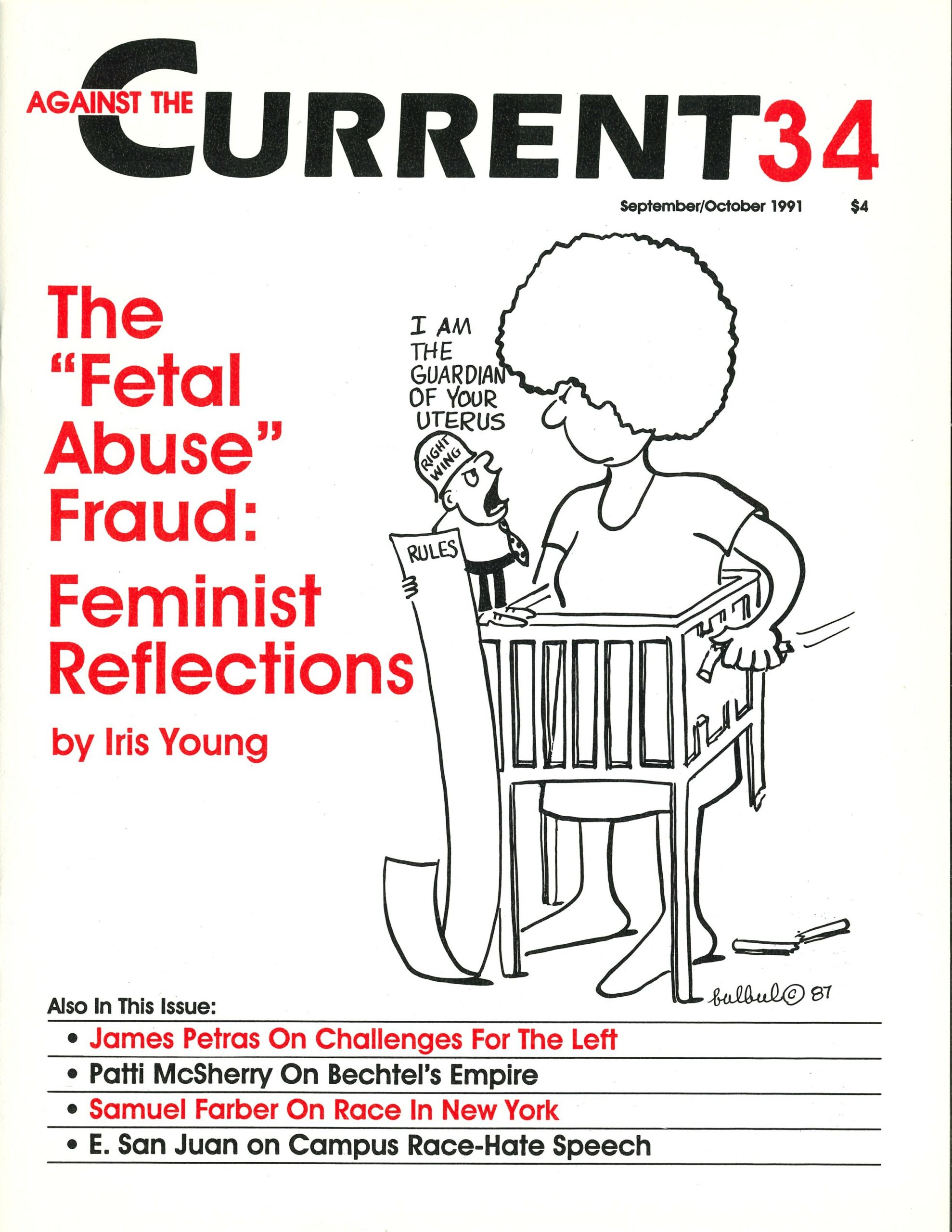 LEONARD PELTIER'S hearing has been rescheduled for Wednesday, October 2, 1991. On July 24 Magistrate Karen Klein issued an official order staying the scheduled July 29 hearing.
Magistrate Klein's order is based on a government motion to dismiss two of the three issues of the writ of habeas corpus filed by Peltier last December 3 and to limit the evidence that could be presented at the rescheduled hearing.
The two issues the government has moved to dismiss are manipulation of the jury through fear and intimidation, and government misconduct The government refers to a recent Supreme Court case (McClesky vs. Zant) and argues that any issue which could have been—but wasn't—raised in an earlier writ cannot even be raised in a later writ.
Magistrate Klein agreed, and is recommending that the issues of manipulation and government misconduct be dismissed. The Leonard Peltier Defense Committee says, "We fully expect Judge Benson to rule for the U.S. government and will appeal his ruling to the 8th Circuit Court."
The remaining and most important issue pending for the October 2 hearing is the U.S. government's denial of Peltier's due process of law: During the trial it maintained that he was the actual shooter, though it admitted in October 1985 before an 8th Circuit Court of Appeals panel that the government does not know and cannot prove who fired the shots.
We anticipate that support for a new trial for Leonard Peltier will grow to its greatest level in the coming months. During this time the public will be seeing two major documentaries, both to be aired this fall.
A feature film, based on Peter Matthiessen's In the Spirit of Crazy Horse, is in production and will be in theaters across the country sometime in 1992. The premier showing of a documentary recently finished by producer Susie Beer was scheduled for the time of the July hearing.
Two major network shows, "60 Minutes" and "Expose," will air segments about the case-With media attention, the name of Leonard Peltier will become as much of a household name in the United States as it already is in the U.S.S.R.
For more information concerning the Peltier case, write the Leonard Peltier Defense Committee ((LPDC). You can also write to Leonard Peltier, P.O.W. 8%37-132, P.O. Box 1000, Leavenworth KS 66048.
September-October 1991, ATC 34