Against the Current, No. 25, March/April 1990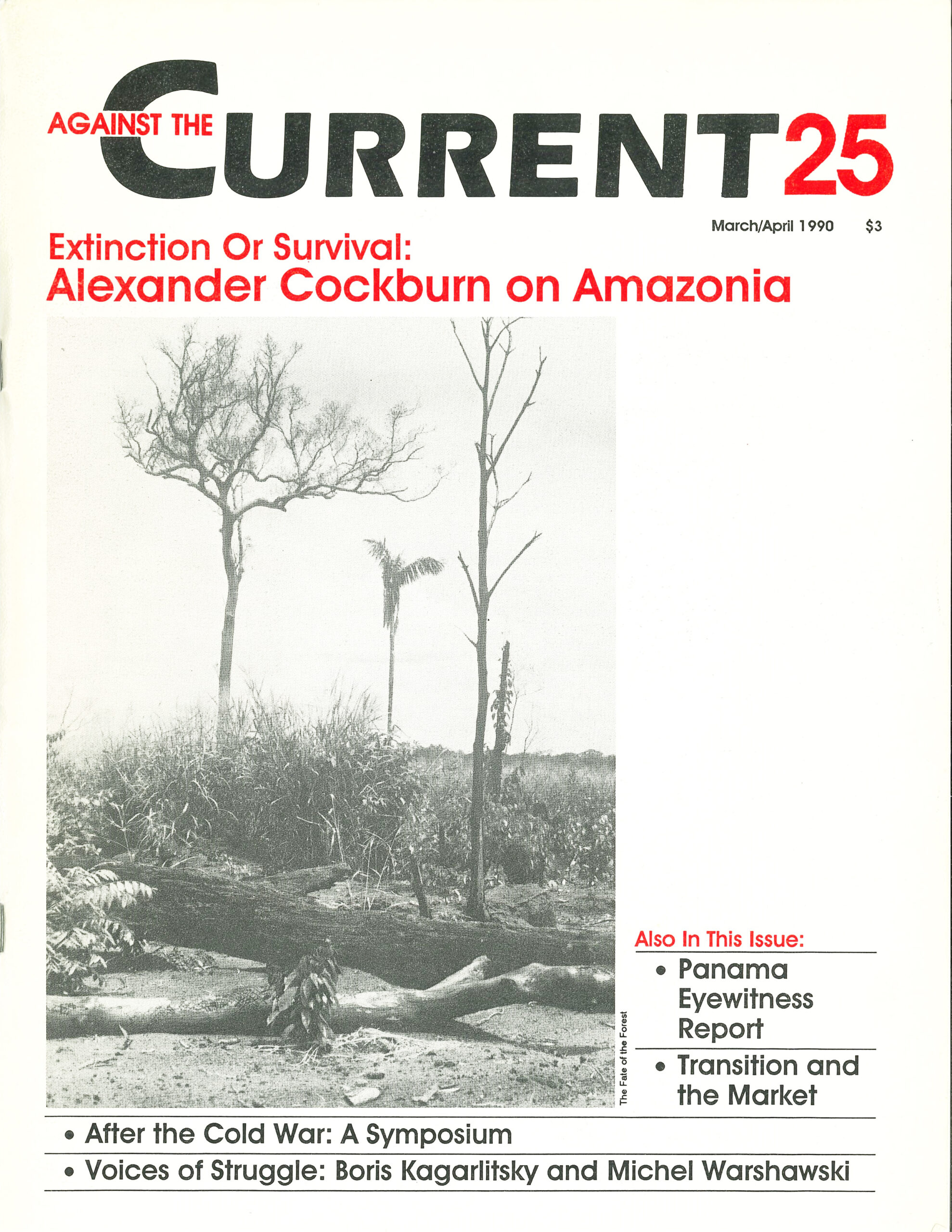 PRESIDENT BUSH CLAIMED that the invasion was necessary to "protect American (U. S.) lives." But U.S. citizens in Panama on the verge of the invasion were more secure than those in our major metropolitan centers. While we were in Panama, we accidentally hailed a PDF car, thinking that it was a taxi It made a U-turn, and we were asked what we needed. Apologizing, we said that we wanted to return to our hotel. They took us there – hardly the act of a force menacing U.S. citizens.
The U.S. officer killed in the celebrated incident just before the invasion was in a highly sensitive area, which no one familiar with the city could stray into inadvertently, given that U.S. SEALS and Delta force personnel were infiltrating Panama City to position themselves for the attack.
This area of the Commandancia was in El Chorrillo, a densely populated urban slum of tinderbox wooden dwellings. The massive attack upon this neighborhood in the first days of the invasion was conducted with complete disregard for civilian life and resulted in a conflagration that left many dead and many more homeless. Another poor neighborhood, San Migueito, was subjected to similar carnage.
All in all, the loss of life by the U.S. military, the Panamanian military and civilians exceeded by far any threat to North Americans in the country.
March-April 1990, ATC 25