Against the Current, No. 20, May/June 1989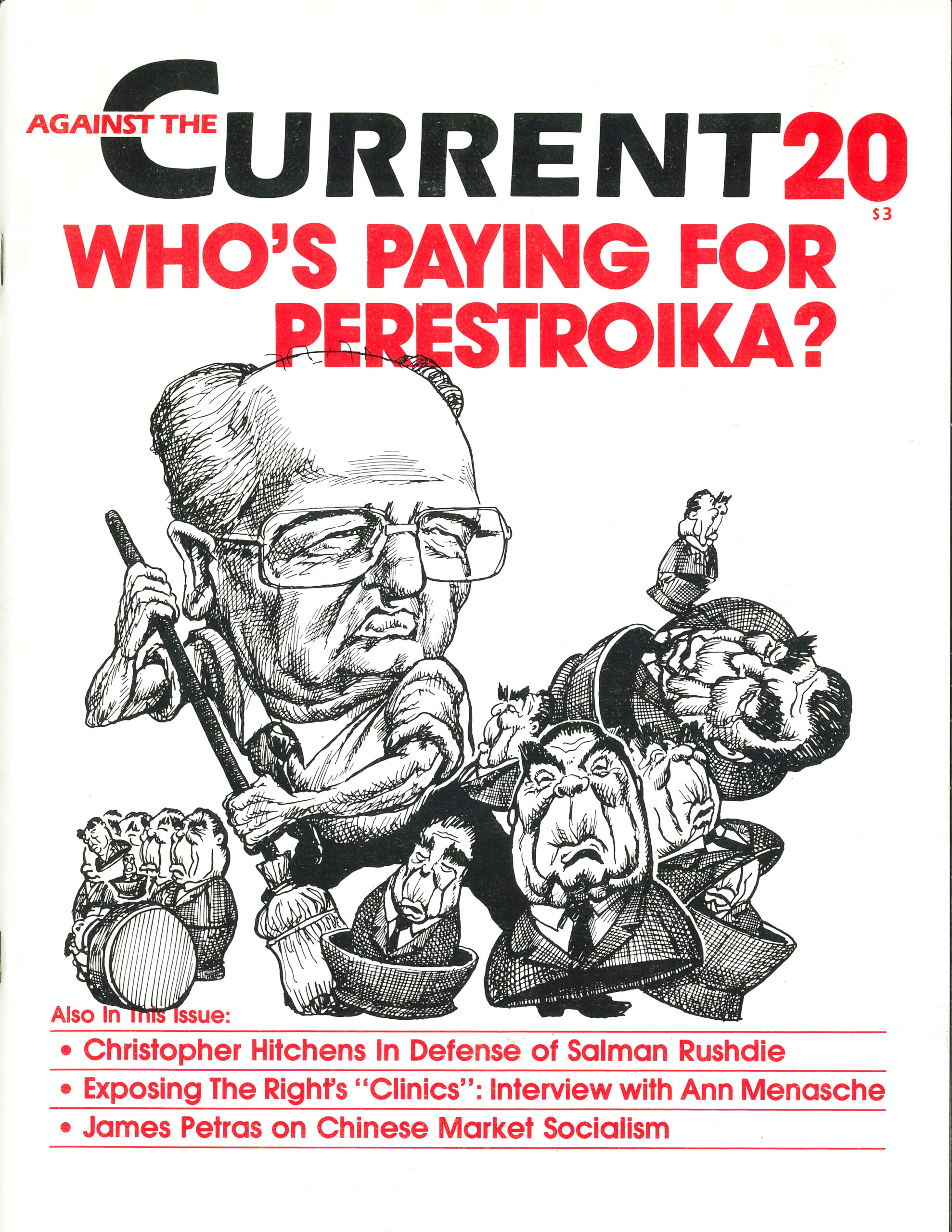 In a short article such as Linda Gordon's historical survey of child abuse and family violence, "The Politics of Child Sex Abuse" (ATC 19), much detail is necessarily lost. Gordon's article did not fully convey the way in which the overall social system doubly victimized the abused — not only in the reality of sexual abuse itself, but in the way the data were collected, the facts reported or unreported, and the class- and race-conditioned treatment inflicted by social workers and institutions.
In fact, Gordon has written a book, Heroes of Their Own Lives (New York: Viking, 1988, $24.95), which shows a much clearer picture of the system with which victims of child abuse and their families had to contend.
In the first chapter, for instance, Gordon quotes a caseworker's description of a client family: "Typical Puerto Ricans who loved fun, little work and were dependent people." This characterization is not old history — it was written in 1960 – and had many precedents in the earlier records Gordon studied.
Statements were made aspersing clients' intelligence, understanding, personal habits, ethnic traditions and aspirations. Many caseworkers have indirectly and directly expressed the view that recipients of welfare are either inferior because they are poor or poor because they are inferior.
While the existence of a strong feminist movement, as Gordon argued in ATC 19, may mitigate the punishment that society inflicts on those who are already its victims, it does not entirely eradicate it. Regardless of the presence or absence of a strong feminist movement, the outcome of agency intervention in cases of abuse was often not that which the victim or the victim's family would have chosen. As Gordon asserts, "The victims were usually punished more than the culprits. At best they might be forced into foster care, almost certainly inadequate; they might be institutionalized; they would probably incur the anger, often leading to permanent estrangement, not only of the accused but of their mother and other relatives as well." (217-218)
Further, while victims of child sexual abuse did not necessarily receive the help they needed when these crimes came to the attention of the authorities, one wonders how many children suffered such abuse and never received the probably inadequate help that could have been offered if the abuse had been reported.
May-June 1989, ATC 20