Against the Current No. 19, March/April 1989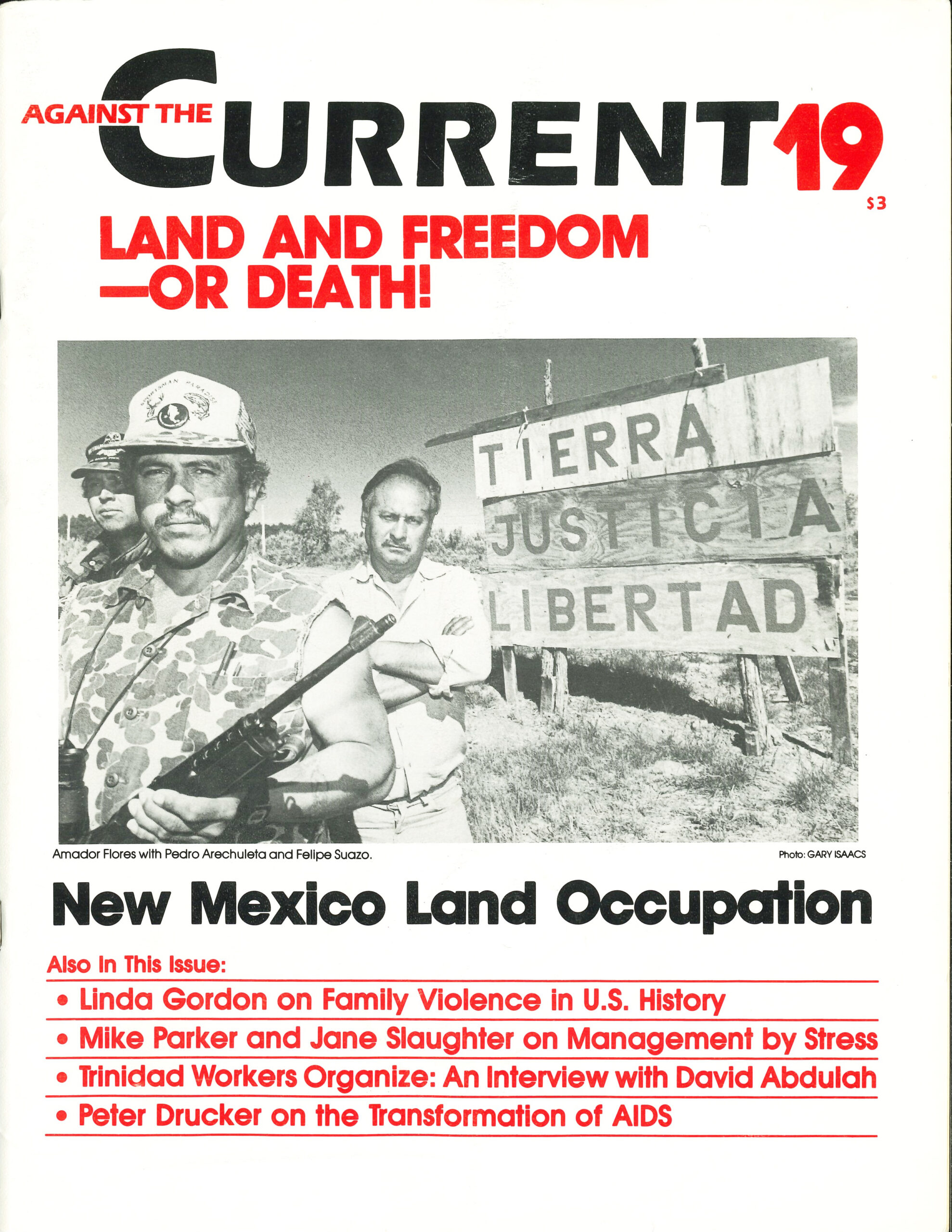 JOSE RAMON GARCIA GOMEZ, a member of the Mexican Revolutionary Workers Party (PR1), was kidnapped by the members of the Ministry of the Interior last December 16. He is the first disappeared under the new Salinas regime.
Repression has been escalating throughout Mexico, but most severely in Morales. In January police opened fire on a crowd gathered for a local election, killing five people.
Cuauhtemoc Cardenas and Rosario Ibarra de Piedra, both candidates in the recent elections, have endorsed the case, as has Sergio Mendez Arceo, VII Bishop of Cuernavaca, retired.
What You Can Do
1. Send a telex calling for Garcia's immediate release. If you send it as indicated, you will be billed $7 ($5.50 if you use your credit card) for following:
Carlos Salinas de Gortari, Palacio Nacional, Mexico DF, Mexico
Demand immediate release of Jose Ramon Garcia Gomez kidnapped, according to witnesses, last December 16 by Ministry of the Interior members.
2. Add your name to ads calling for the immediate release of Gomez. These will be placed in Mexican papers to indicate international support for Gomez's release.
3. Use this information to write articles for the local press, campus newspapers or solidarity newsletters, generating information and additional telegrams. (Card with information provided in print edition.)
What Are the Facts?
Garcia had been a leader in the Committees to Defend the Vote, the movement against the July 6th electoral fraud, and was the PRT mayoral candidate for the city of Cuautla in Morelos. He had been repeatedly warned by government officials and the police to stop organizing. On the morning of his disappearance, two unmarked police cars were stationed outside his house while agents questioned neighbors about him.
Following the disappearance the governor of Morelos met with Ana Santander de Garcia, PRT members and movement leaders and denied any knowledge of Jose Ramon Garcia's whereabouts. The PRT headquarters in Cuernavaca has been broken into and PRT members publicizing the case in that city have been harassed by the police.
Since Garcia's disappearance, there have been demonstrations in Morales and in Mexico City. One concrete outcome is the formation of an official investigative body comprising the head of the government's human rights committee, representatives of the Morelos state government, members of Garcia's family and representatives of the PRT.
March-April 1989, ATC 19