Against the Current, No. 11, November-December 1987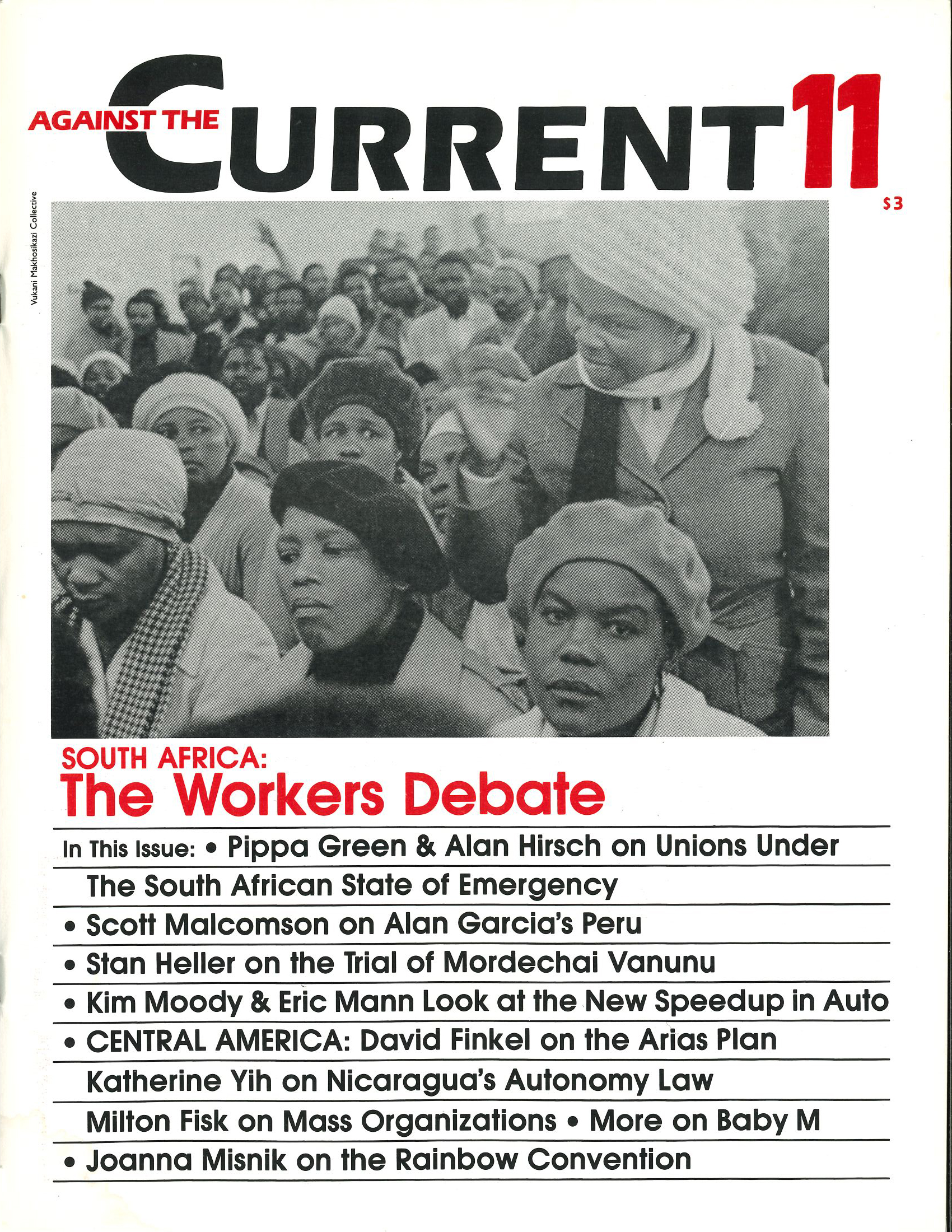 WE SUPPORT AN END to all corporate involvement in or with South Africa and Namibia. A corporation is doing business in or with the Republic of South Africa or Namibia if it, its parent, or its subsidiaries:
1. Have direct investments in South Africa or Namibia, or have entered into franchise, licensing or management agreements with, or for, any entity in those countries; or
2. Are financial institutions that have not prohibited new inestments, loans, credits or related services, or the renewal of existing financial agreements, including those for the purposes of trade, with any entity in those countries; or
3. Have more than five percent of their common stock beneficially owned or controlled by a South African entity.
4. A company with operations in South Africa or Namibia for the sole purpose of reporting the news shall not be considered doing business in those countries.
5. American Committee on Africa, American Friends Service Committee, Interfaith Center on Corporate Responsibility, TransAfrica, Washington Office on Africa.
November-December 1987, ATC 11