Against the Current, No. 9, May/June 1987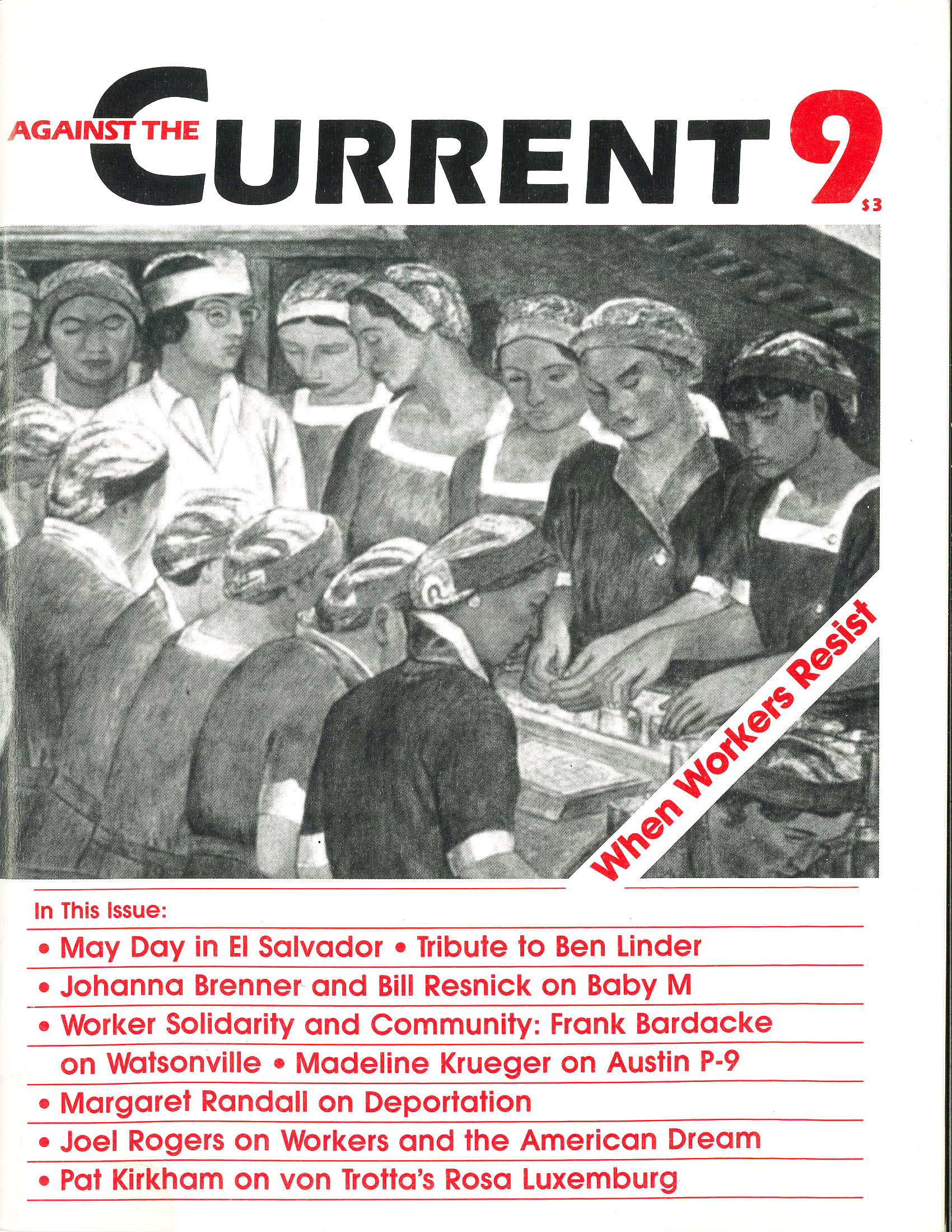 THE HISTORIAN Gerda Lerner stopped me outside a radio station in Washington, D.C. Both of us were appearing on the same show, and I had gone first. Lerner had heard my response to one of the typical interviews I've had since the beginning of this ordeal, and she had these words of advice: "I heard what you said," she told me. "I think you were okay. But there's something you haven't emphasized, and I believe you should consider it. Deportation.
"What it means to be deported from your home, your country, your place," she continued. "There is nothing quite like it. A murderer is given a death sentence. It may be commuted to life imprisonment, and with good behavior the man could be on the street in eight or ten years. A murderer, and he's paid his 'debt.' But banishment is a different story, and no crime has been committed!" And she went on to say that she knew what she was talking about; she had been deported from Germany under the Nazis.
I thought a great deal, over the next few months, about those words. One of the byproducts of my life right now, is that the case — when added to an otherwise full life: writing, teaching, travelling, mothering, making pictures, growing-leaves almost no time for reflection. Demands are intense and continuous. Analysis too often springs from the reactive response to an observation made by someone else. As in this exchange with Gerda Lerner, I have often been challenged to look eye to eye at something I have taken on almost unconsciously, not really stopped to analyze in depth. In fact, one of the most precious pieces of my life the government takes from me each day is that which allows a space for reflection, concentration, unfettered creative thought.
Answering people's questions, speaking about what this case has meant and means in the texture of my everyday life, in statements to the press and in poetry or private conversation, I have tried to explore the uncentering nature of my situation: how the constant threat of expulsion affects relationships, work, ongoing projects.
May-June 1987, ATC 9